Arabic Fashion Stores
Nooran Company was founded in 1991 by Iranian national Mr. Jasem Akbar at the old central Market, in the heart of Abu Dhabi, UAE. Nooran started out by providing the customers the … see more..
As soon as all of the major infrastructures were fortified, the factory for Almotahajiba became the largest & best producing Gulf Style women garment in the Middle East. Planning and implementation of an … see more..
Established in 1992, Alwashia has strived to deliver a high quality service and vast range of products for our esteemed customers Setting the latest trends in fashion world, we promise to deliver and … see more..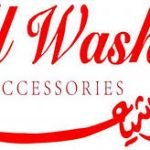 Store offers Wide range of Arabic clothing. It is renowned for attention to detail, and each abaya displays passion for intricate design and has a luxury feel. Ameerat al abayah currently has … see more..
BEDOON ESSM is the leading manufacturer of ladies traditional clothing and fashionable bags since 1987 with more than 60 stores , it has become sought-after brand in the Middle East. The company's … see more..
Boutique Ayla is a multi-brand women's fashion boutique, offering a curated selection of designs that cater to matching your style and budget for life's special occasions. Deriving from ancient days, Ayla translated as … see more..
HANAYEN founded in 1990 is one of the leading providers of the finest collection of "Abaya & Sheila" throughout UAE. HANAYEN is a well known in the region for Sheilas and Abayas … see more..
House of Jalabiat is a Dubai based retail brand specializing in Pashmina Shawls & Exclusive Variety in Kashmire Hand Embroidery. Store specialises in Jalabiyath, Abayath and Shawls. They have outlets in Deira … see more..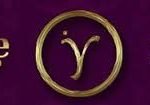 Founded in 1989, Kashkha weaves tradition with contemporary fashion in a way that is characteristic of the times we live in – its popularity, therefore, stretches far beyond the Arab world. With … see more..
Abaya's and Arabic Women's clothing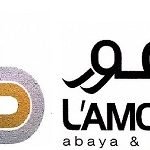 Louzan Fashion founded in 2003 is a luxury Ladies Abaya and Sheila brand for the contemporary Arabian lady. Crafted tailoring that is individual and elegant for everyday, formal and special occasions. A … see more..
Mashaykh offers a wide range of Arabic clothing.
Mauzan was born in 1990 in the United Arab Emirates. Crafted from the vivid dreams of its inspiring Founder and Designer, Rafia Helal Bin Drai. The Mauzan fashion creations speak to women … see more..
Sweet Lady is an operative core within a country wide network for developing and manufacturing high quality garments i.e. Abayas & Sheila's for Muslim women of the world. Sweet Lady factory equipped … see more..