Books & Stationery Shops
Dubai's famous Magrudy's began its operations in the mid 70s and quickly became a very integral part of life in Dubai. Initially showcasing baby accessories and children's books, they slowly added more … see more..
Typo is a one stop concept store filled with supercool gift ideas, fashionable stationery, awesome room-bling and other irresistible products.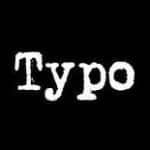 Daiso was launched in December 1977 and is headquartered in Higashi, Hiroshima City – Japan. Founded by Hirotake Yano in 1977 brand's story is one of Japanese business lore. The idea of Daiso, … see more..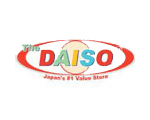 Paperchase founded in 1970 is the UK's undisputed leader in innovative, design-led stationery, cards and gift-wrap. They have been around for over 40 years and are now firmly established as the top … see more..
WH Smith is a British retailer, headquartered in Swindon, Wiltshire, England. It is best known for its chain of high street, railway station, airport, hospital and motorway service station shops selling books, … see more..
Borders Group is an international bookseller based in Ann Arbor, Michigan, United States. It was the second-largest bookstore chain in the United States (after Barnes & Noble) in 2005, selling a wide … see more..
Jashanmal Bookstores opened their first outlet in Bahrain in the year 1995. Opened in 1997 Jashanmal Bookstores are the leading bookstores in the UAE with locations in Dubai, Abu Dhabi & Sharjah. … see more..
Opened in November 2008 Kinokuniya is a bookstore that satisfies all readers' tastes. Situated in The Dubai Mall, Kinokuniya provide you with the biggest collection of books in all categories and in 6 … see more..