Department Stores
Bloomingdales is an upscale American department store owned by Macy's, Inc. (formerly Federated Department Stores). First Bloomingdale's store outside of the USA was Opened on February 1st 2010 at the Dubai Mall … see more..
Brands For Less now has a presence across the MENA region. It owns 30 outlets in countries such as UAE, Lebanon, Bahrain, Yemen, Kuwait, Saudi Arabia and Qatar . This is a … see more..
First launched in Kuwait in 2005, Centrepoint is currently present in UAE, Saudi Arabia, Kuwait, Oman, Bahrain, Qatar, Jordan, Egypt and Lebanon with plans for even more expansion. With 4 great brands and … see more..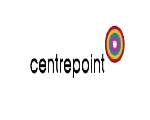 Day To Day is a Value Discount Shopping Center in Dubai offering all daily & household needs for the whole family. Products range from daily foodstuff and items which also includes beauty … see more..
Debenhams is a leading international, multi-channel brand with a proud British heritage which trades out of more than 240 stores across 27 countries. The brand gives its customers around the world a … see more..
Dubai Duty Free famous for the slogan 'Fly Buy Dubai' was founded in 1983 and is the largest airport retailer in the world in terms of sales since 2012. In the first … see more..
Galeries Lafayette is the largest department store in Dubai. Founded in Paris in 1893, the brand carries a rich heritage in retailing and fashion. Opened in 2009 the store at the Dubai … see more..
The Signature Showrooms are either stand alone or Flagship stores within prominent malls. They are based on the shop in shop concept and carry brands from nearly all categories that Grand Stores … see more..
Presenting some of the world's most coveted brands in Fashion, Food, Home, Beauty, Fine Jewellery and Watches, Harvey Nichols is the ultimate fashion experience and a fitting tribute to the discerning Dubai … see more..
Since 95 years, Jashanmal has been a household name and a reliable partner for international fashion, footwear, home appliances, travel gear and publishing companies seeking to do business in the GCC. Their … see more..
Redtag is a chain of value fashion and home stores that offer a great variety of choice and an pleasant shopping experience at unbeatable value. With 365 days of value, Redtag brand … see more..
Robinsons is a Singapore-based department store that also has a branch in Kuala Lumpur, and the new Dubai location is spread across three levels and 200,000 square feet, and boasts 600 brands. … see more..
Tchibo founded in 1949 in Hamburg, Germany is a chain of coffee retailers and cafés, also known for its weekly-changing range of other products. The latter includes: clothing, household items, electronics and … see more..