Gift Shops & Florists
Al Dar Roastery sells Arabic sweets Oriental equipped with on assets (baklava, Cookies , Cap basket) and fresh roasted nuts (cashew, pistachio lemon salty, salt and lemon almond, hazelnut and all Albzorat). There are the … see more..
Ferns N Petals (FNP) is one of the largest flower retailers in the world with a network of 200 outlets across 85 cities. It was started by Vikaas Gutgutia in 1994. The brand has served more than … see more..
Worood, established in 2005, has successfully brought a unique retail concept in flower designs and arrangements to the UAE. Worood, means "flowers" in Arabic. It was introduced in the market by opening … see more..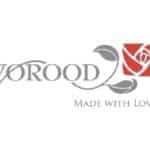 Founded in 1910, Hallmark Cards, Inc. is the world's leading creator and marketer of greeting cards and personal expressions products present in 100 countries around the world. Best known for greeting cards, … see more..