Hypermarkets
Ansar Gallery is a Hypermarket operated by the Ansar group and is located in the Bur Dubai area of Dubai. By keeping the objective "Hassle free shopping with satisfaction guaranteed" the outlet … see more..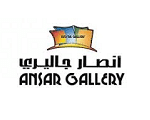 aswaaq is the mosaic that ties together the multicultural demographics of the region. One of the most recognizable brands of Dubai, aswaaq is not just another retail destination, but it is a … see more..
Carrefour is one of the largest hypermarket and supermarket chains in the UAE. The brand was launched in the region in 1995 by Majid Al Futtaim, which holds the exclusive rights to … see more..
Emirates Coop Society was established on 16th November 1994 in Dubai, United Arab Emirates in accordance with Co-operative Society law No.13 of the year 1976, and incorporated under the U.A.E., Ministry of … see more..
KM Trading a UAE based business group with retail operations since 1984. K.M.Trading today runs a shopping centre in Dubai and has extensive presence in all Emirates in UAE and Oman. The group … see more..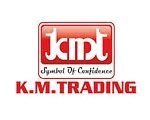 LuLu Hypermarket, the retail division of the multidimensional and multinational LuLu Group International has always been known as a trend setter of the retail industry in the region. Today, the group symbolizes … see more..
The Ramla Hypermarket has slowly and steadily become a Retail Leader par excellence. The Group is synonymous today with quality, superior customer service and affordability. The RAMLA Group's Value proposition lies in its everything … see more..
Union Coop is a chain of Hypermarkets having 7 outlets in major residential areas in Dubai such as Towar, Jumairah, Rashidiya, Satwa, Al Mankhool, Hamriya and Al Aweer. Out of the seven … see more..
Since the beginning, West Zone has drawn on its people's capacity for innovation, by consistently giving them responsibility, and has taken part in each person's professional development by sharing knowledge, power and … see more..