Luggage Shops
It all began in 1914 when the son of a famous bicycle seat manufacturer John Boultbee Brooks decided to enter the passenger luggage market, producing leather wardrobe trunks for ocean voyages and … see more..
Founded in 2009 by brothers Jamie and Lyndon Cormack, Herschel Supply Co. adopted the name of the town where three generations of their family grew up. Based in Vancouver, Canada, Herschel Supply … see more..
Established in 1948, Sharief is one of the UAE's leading retailers & wholesalers for luggage and linen. Having successfully managed more than 60 years of change, two values remain unchanged at Sharief; … see more..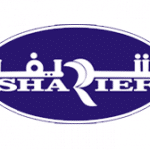 RV RONCATO designs, produces and markets a wide range of travel and everyday luggage to meet the requirements of all consumers looking for a product offering innovation, functionality, comfort and design. Made … see more..
TUMI founded in 1975 has been creating world-class business and travel essentials, designed to upgrade, uncomplicate, and beautify all aspects of life on the move. Blending flawless functionality with a spirit of … see more..
Mendoza Travel Bags is under the Thomas Mendoza International Co. Ltd. (TMI), established in Hongkong in1970, Mendoza has been in the luggage industry for almost 40 years. Mendoza bags and luggage is best … see more..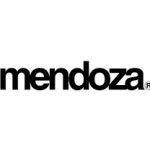 Way back in the 60s a guy called Monte Goldman owned a factory that made knapsacks and ammo pouches for the US Army this company was called Eastern Canvas Products (est. 1965). … see more..
Jashanmal Around the world is the best multi-brand store for all your travel related requirements from bags, backpacks, trolley cases to accessories. The concept has been designed in consonance to travel and … see more..
Brics founded by Mario Briccola, has turned into a global entity in luggage. Bric's is a story of achievements and ideas that played an important role in pursuing and anticipating the evolution … see more..
Samsonite is an American luggage manufacturer and retailer,with products ranging from large suitcases to small toiletries bags,briefcases and accessories. Established in 1910, the brand is the world's leading luggage brand with a rich … see more..
Mosafer, which means traveler in Arabic, Turkish, Farsi, and several Indian and Pakistani languages, was founded by Abu Issa Holding as a lifestyle destination and a travel solution concept based on regular … see more..
The Transit store founded in Dubai by Grand Stores group carries a diverse range of products from world renowned brands like American Tourister, Samsonite, TruVirtu, Go Travel, Bobino and more. The outlet … see more..
As a high-end provider of luxury leather goods for both men and women, Condotti crafts the world's finest leather accessories such as leather briefcases, leather wallets, leather belts and luggage. At Condotti, workmanship … see more..