Toy Shops
Toys "R" Us is the world's leading dedicated toy and baby products retailer. Launched by the Al-Futtaim group in Dubai in 1995, the retailer now exists in 18 locations in the MENA … see more..
American Girl offers all of the store's fan-favourites. This includes a complete assortment of the popular historical and contemporary dolls, along with a selection of doll outfits, accessories, Dress Like Your Doll® … see more..
Early Learning Centre is a Kids store with a difference. Offers your children real stimulation and a chance to learn and grow with research-backed, award-winning childrens toys and gifts. Early Learning Centre create … see more..

Nickelodeon is one of the most globally recogonized and widely distributed multimedia entertainment brands for kids and family.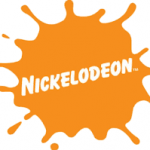 Founded over 80 years ago, LEGO Group is committed to bringing creative, fun and high quality play experiences to children all over the world. And now this iconic brand can be enjoyed … see more..
Superhero Fashion & Toys is a store in the Dubai Mall sells toy replicas of iconic characters and fashion wear.At the store you discover that in every corner stands a sublime statue … see more..
Based on over 30 years of retailing experience, in 2004 The Toy Store took the opportunity to create own brand and retail store completely dedicated to toys. Today, with over 55,000 sq. … see more..
Hamleys founded in 1760 is the world's oldest toy store. The Hamleys experience is an ultimate treat for the entire family. It offers a wide range of toys from much loved brands … see more..
The first Build-A-Bear Workshop opened at the Saint Louis Galleria in Saint Louis, Missouri, USA in 1997 and was founded by Maxine Clark. It is a teddy bear-themed experience retail store that combines … see more..