Check out the best dental clinics in Dubai that provide the professionalism and expert care you're entitled to expect from a reliable practice. From cosmetic dentistry to teeth health essentials, these dental clinics have got you covered.
NOA Dental Clinic
NOA Dental Clinic specialises in a range of services in preventive orthodontic and aesthetic dental services.
The NOA Dental Clinic was established in 2005 and has since been recognised as a notable dental practice in Dubai. It was nominated for "Best Dental Clinic" by the Spa and Wellness Awards (Dubai) as well as Mother, Baby & Child Awards 2019.
Services offered by the clinic range from Invisalign®, root canal, teeth whitening treatments and braces. Other services include complimentary consultations on certain services like dental implant and Invisalign® treatments.
Opening hours: Monday to Saturday 11:00 am to 08:00 pm
Contact: +971-4-398-7075
Location: Unit 109, Al Hana Centre, Mankhool Road, adjacent to Chelsea Plaza Hotel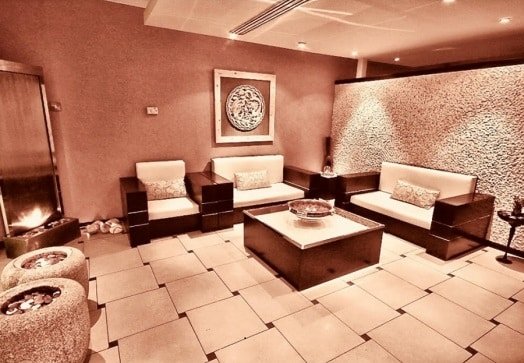 Dr Joy Dental Clinic
Dr Joy Dental Clinic hires experienced dental practitioners who focus on delivering the best care. With seven branches in the emirate that include Dubai Silicon Oasis, Mirdif, BurJuman, Jumeirah, Palm Jumeirah, Umm Suqeim and JVC, this practice is one of the most frequently visited.
It's one of the leading dental healthcare providers in Dubai that will cater to your general and specialised treatments. Services offered by Dr Joy Dental Clinic range from braces to dental implants and cosmetic dentistry to more complex procedures like the treatment of jaw joint disorders. It's also one of the popular choices for dental tourists in Dubai with its attractive packages.
Opening hours: Daily 08:00 am to 08:00 pm (Jumeirah branch timings, opening hours may vary for other branches)
Contact: +971-4-328-5332
Location: Jumeirah, Al Wasl Road, Umm Suqeim 2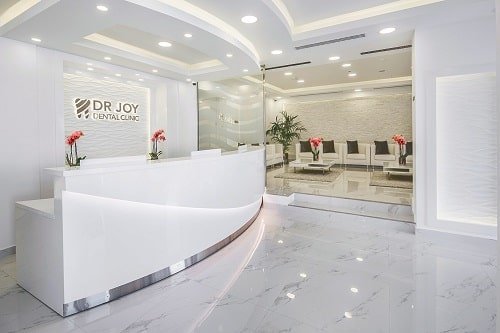 Micris Dental Clinic
Micris Dental Clinic in Jumeirah offers world-class treatments for adults and children. The clinic has a dedicated and professional team of experienced dentists, orthodontists, pediatric dentists, oral and maxillofacial surgeons and cosmetic dentists to name a few.
Some treatment options include smile makeover, teeth filling, braces, aligners, prosthodontics, cosmetic dental surgery and full mouth rehabilitation.
Opening hours: Sunday to Friday 08:00 am to 08:00 pm | Saturday 08:00 am to 06:00 pm
Contact: +971-4-330-0441
Location: Villa 108, Jumeirah Beach Road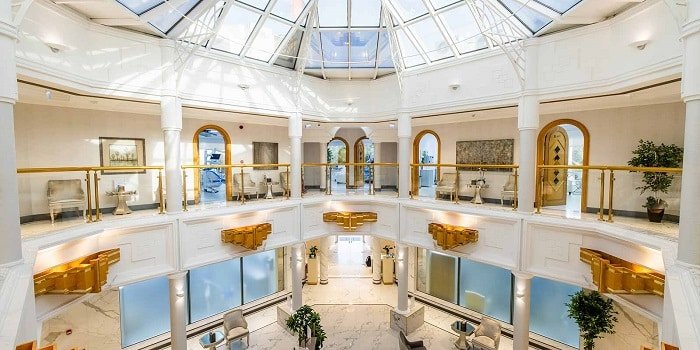 Dr Paul's Dental Clinic
A multi-speciality dental practice in Oud Metha and Mirdif, this place offers an impressive range of services that will keep those pearly whites in check at all times. These include specialisations in fields ranging from general dentistry to periodontology, oral surgery and pediatric dentistry.
The Emergency Dental Care services accept walk-in patients that require immediate medical assistance for dental emergencies. Incidents that account as emergencies may include swollen gums, dental trauma, lost dental fillings, severe toothache and others.
Opening hours:
09:00 am to 09:00 pm (Oud Mehta)
Saturday to Thursday 09:00 am to 01:00 pm | 05:00 pm to 09:00 pm (Mirdif)
Contact: +971-4-357-5783 (Oud Mehta) | +971-4-396-5822 (Mirdif)
Location:
Office 101, 1st Floor, Al Nasr Plaza Offices, Oud Metha
Al Barajeel Oasis Complex, 4001 47th Street Mirdif
Vanilla Smiles Dental Clinic
Vanilla Smiles Dental Clinic offers a noticable service which includes lingual braces, which are fixed behind the teeth to keep them undetectable.
Additionally, the clinic offers premium services that include white fillings to teeth whitening, cosmetic dentistry and dental implants.
Those who are interested in booking appointments can do so on the dental practice's website or by phone.
Opening hours: 09:00 am to 10:00 pm (Monday to Sunday)
Contact: +971-4-379-5388
Location: Office 306, Khalid Al Attar Building, Khalid Bin Waleed Road
Versailles Dental Clinic
Founded in 1987 in Versailles, France, the Dubai branch of the clinic officially opened its doors to the public in 2007. Since then, it has become one of the most reputable dental practices in the region.
Opening hours: Monday to Saturday, 09:00 am to 06:00 pm
Contact: +971-4-429-8288
Location: District no. 1, Al Razi Building, No. 64 Block A, 1st Floor, Suite 1006, Dubai Healthcare City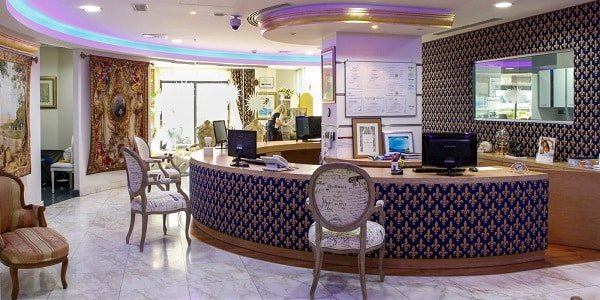 Sky Clinic Dental Centre
The Sky Dental Centre features an impressive portfolio of services from regular tooth extractions to computer-guided dental implants. Located in Jumeirah Lake Towers, the clinic features an Arabic, Spanish, French, Dutch and German team of dentists to make patients from all nationalities feel at ease.
Services at the Sky Clinic Dental Centre range from preventative dentistry to treatments for TMD (Temporomandibular Joint Disorder). Other notable offerings include aesthetic dentistry which improves smiles.
Opening hours: 08:00 am to 08:00 pm
Contact: +971-4-704-8000
Location: Cluster Y, Swiss Tower, 27th Floor, Jumeirah Lake Towers
Dr Michael's Dental Clinic
Dr Michael's Dental Clinic was established in 1997 and the clinic has more than 40 specialist dentists who've successfully catered to hundreds and thousands of patients in more than three decades of dental excellence.
Some of the services available at the clinic include cosmetic dentistry, pediatric dentistry, veneers, orthodontists, dental implants, teeth whitening, gum diseases, aligners and oral surgery. Other bespoke treatments and individual care are what make Dr Michael's Dental Clinic in Dubai one of the leading institutions.
Opening hours: 08:00 am to 08:00 pm (Umm Suqeim branch)
Contact: +971-4-704-8000
Location:
Villa 1016, Al Wasl Road, Umm Suqeim 1
Villa 418, Al Wasl Road, Jumeirah 2
Villa 1020, Al Wasl Road, Umm Suqeim 1 (Children's Dental Centre)
Villa 1012, Al Wasl Road, Umm Suqeim 1 (Orthodontic Centre)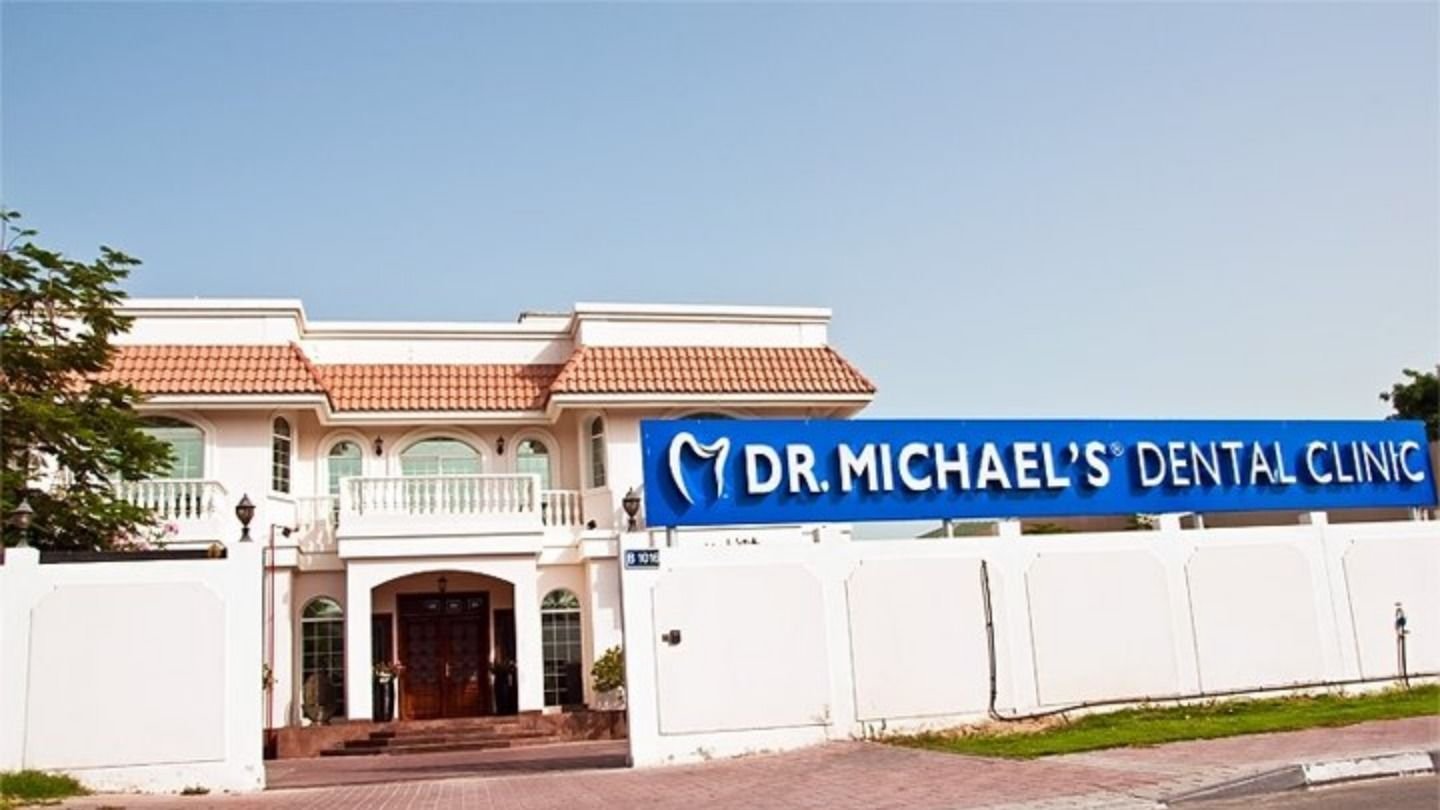 Swedish Dental Clinic
Swedish Dental Clinic provides various other services in addition to dental crown procedures. It was established in 1985 and the practice offers premium care for over 3 decades. Still going strong, the practice offers a comprehensive array of treatments such as dental implants, cosmetic dentistry and more.
With a staff of Swedish dentists, all of whom have been trained in Sweden with work experiences in the same country, the family-run establishment specialises in different fields. For instance, dental crown treatments feature crowns that are custom-made in a lab to match the natural colour of a patient's teeth and reinforce the tooth.
Opening hours: Sunday to Thursday 10:00 am to 08:00 pm |Friday 10:00 am to 03:00 pm
Contact: +971-4-456-3366
Location: Dubai Marina, Seba Street, opposite Choithrams Supermarket
Italian Dental Clinic
Italian Dental Clinic is a go-to dental practice for those living in and near Dubai Healthcare City. The clinic has a multicultural staff and is, therefore, prepared to deal with patients from a variety of backgrounds. These include maxillofacial surgeons, dental technicians and prosthodontists.
For patients who don't have insurance, the practice offers flexible payment options, including instalment plans for popular procedures. So while there may not be a lot of cheap dental clinics in Dubai, the fact that this practice accepts medical insurance can be a reprieve for patients.
Opening hours: Monday to Saturday, 09:00 am to 07:00 pm
Contact: +971-54-441-8173
Location: Dubai Healthcare City, Building No. 33
The Dental Studio
The Dental Studio specialises in general dentistry, orthodontics and other popular dental practices
This Dental clinic in Dubai is the perfect option for parents looking for efficient and certified dental practices with the experience necessary to deal with children's dental health.
Additionally, their periodontal treatments focus on treating gum diseases with options ranging from non-invasive services, like root planing and scaling, to cosmetic gum surgery for issues like dark gums. Besides the Jumeirah branch, the clinic has branches in Umm Al Sheif, Dubai Marina and TECOM.
Opening hours:
Monday to Wednesday, 08:30 am to 08:00 pm
Thursday to Saturday, 08:30 am to 05:30 pm (Jumeirah Clinic)
Contact: +971-4-519-3700 | +971-4-342-1318
Location: Villa 16, 1194 Al Wasl Road, Umm Suqeim 2
Standard Medical Clinic
Servicing the public since 2002, the Standard Medical Clinic has certainly come a long way from a small office to a full-fledged dental practice. The clinic comprises of over four certified doctors, several experienced dental assistants and support staff. Taking various certified courses ensures that the staff always keeps their qualifications upgraded.
Services at the Standard Medical Clinic include dental restorations, root canal therapy, treatment of periodontal diseases, cosmetic surgery, cleaning and prevention.
Opening hours: Saturday to Thursday, 09:00 am to 06:00 pm
Contact: +971-4-328-1112
Location: Villa No 1274, Al Wasl Road, Umm Suqeim 3