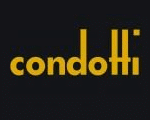 More on Condotti
As a high-end provider of luxury leather goods for both men and women, Condotti crafts the world's finest leather accessories such as leather briefcases, leather wallets, leather belts and luggage. At Condotti, workmanship … see more..
Condotti Locations
Al Ghurair Centre
Dubai Mall
Mall of the Emirates
Similar Offers
See all Shoes & Bags Stores Deals
Terms & Conditions
Offer subject to availability.
Purchase limits may apply on selected products.
Promotion may be withdrawn any time without notice.
Terms & conditions of sale might change without prior notice.
We are not responsible for any promotion related matters and the website is only for reference and information.