Enjoy 30%-60% off on women's fashion at Mint Velvet stores across Dubai.
Mint Velvet Locations
Festival City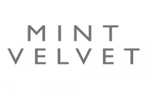 About Mint Velvet
Founded in 2009 Mint Velvet collections are designed with today's modern woman in mind, incorporating seasonal trends whilst enabling season by season wardrobe building and cohesion, and all underpinned with MV's relaxed … see more..
Terms & Conditions
Offer subject to availability.
Purchase limits may apply on selected products.
Promotion may be withdrawn any time without notice.
Terms & conditions of sale might change without prior notice.
We are not responsible for any promotion related matters and the website is only for reference and information.