Sun & Sand Sports Weekend Super Sale offer
Enjoy 30% off at Sun & Sand Sports during the weekend Super sale. Visit website now!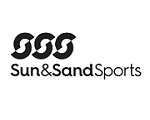 More on Sun & Sand Sports
Sun & Sand Sports is a UAE home grown brand that is synonymous with the phenomenal growth of the country over the last 30 years. Starting with one small store in old … see more..
Similar Offers
See all Sports Apparel & Gear Deals
Terms & Conditions
Offer subject to availability.
Purchase limits may apply on selected products.
Promotion may be withdrawn any time without notice.
Terms & conditions of sale might change without prior notice.
We are not responsible for any promotion related matters and the website is only for reference and information.