Oops! No offers available at the moment. You may check for the recent deals you have missed in the in the past deals section below. Sign up for a deal alert below, and be the first to be informed about latest deals and updates...
About AWOK.com
With the idea of creating the ideal destination for online shopping in UAE, AWOK.com was created back in 2013 with catalog of all electronic gadgets. It branched out to one-stop shop for products of all categories. Awok.com sells a plethora of items from the brands you love to shop from including but not limited to Adidas, Apple, CK (Calvin Klein), HP (Hewlett-Packard), Microsoft and more.
Locations not available yet
Offers not available yet
Photos not available yet
Check Similar Stores
Deals you may have missed
Celebrate 2018 with 90% off on all Deals only at AWOK Shopping Festival! Grab the latest deals on mobiles, tablets, laptops and home appliances at low prices and enjoy online shopping with cash on delivery … see more..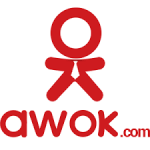 Get ready for the biggest shopping carnival and avail the best Black Friday deals on awok.com with up to 90% off on mobiles, tablets, laptops, home appliances and much more. Shop now!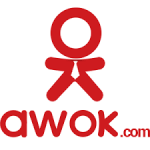 The Seasonal sale is on at Awok.com with great discounts of up to 90% on a wide range of products including garments, electronics, footwear, fashion accessories and much more. Visit awok.com for … see more..