Oops! No offers available at the moment. You may check for the recent deals you have missed in the in the past deals section below. Sign up for a deal alert below, and be the first to be informed about latest deals and updates...
About Beach Hut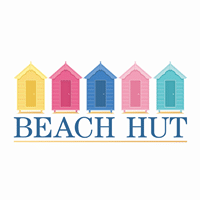 Beach Hut is your go to destination for the best collection of thoughtfully curated products for those who love the outdoors and who like to live life to the fullest. They are popular for its quirky home accesories, neon lights and floatables and cool beachwear (mens, womens, kids). Products can be purchased only and they now have a physical store in the new revamped Mezzanine Floor at Dubai Garden Centre.
Beach Hut Locations in Dubai, UAE
Outlet Address
Opening Hours
Telephone
Map

Beach Hut, Dubai Garden Centre,

The Mezzanine,

Dubai,

UAE

10:00-22:00
050 5346807
Offers not available yet
Photos not available yet
Check Similar Stores
Deals you may have missed
Beach Hut & Sandal Souq offers 75% off and great deals on swimwear & shoes! Offer is valid only today at Auris Metro Hotel, TECOM between 9-3pm. View related image for more details.