Oops! No offers available at the moment. You may check for the recent deals you have missed in the in the past deals section below. Sign up for a deal alert below, and be the first to be informed about latest deals and updates...
About IKEA
IKEA, formerly known by its full initials, Ingvar Kamprad Elmtaryd Agunnaryd, is a multinational group, headquartered in the Netherlands, that designs and sells ready-to-assemble furniture, kitchen appliances and home accessories. It has been the world's largest furniture retailer since at least 2008. Founded in Sweden in 1943 by then-17-year-old Ingvar Kamprad, the company is known for its modern architectural designs for various types of appliances and furniture, and its interior design work is often associated with an eco-friendly simplicity. In addition, the firm is known for its attention to cost control, operational details, and continuous product development, corporate attributes that allowed IKEA to lower its prices by an average of two to three percent over the decade to 2010 during a period of global expansion.
IKEA Locations in Dubai, UAE
Outlet Address
Opening Hours
Telephone
Map

IKEA, Dubai Festival City

Level 1, Al Rebat Street,

Dubai,

UAE

Sun-Wed 10:00-22:00 and Thur-Sat 10:00-00:00
04 2037505
PLEASE NOTE: Above listed store information and timings are to the best of our knowledge and may change without prior notice. Timings may change during Ramadan and public holidays and hence kindly check with the stores to avoid last minute disappointments. The chart above was last updated on June 6, 2017
The New IKEA Catalogue 2018 is out..
It's that time of the year and the new IKEA catalogue 2018 is out offering a wide range of well-designed, functional home furnishing products at attractive prices. The design of IKEA home furnishing … see more..
Card Offers
NBAD Offers @ IKEA
Enjoy 0% Easy Payment Plan available for 3, 6 & 12 months tenure for a minimum purchase amount of AED 500. 0% Easy Payment Plan available for 24 months tenure for a minimum … see more..
Emirates NBD Offers @ IKEA
Simply pay for all your purchases at IKEA with your Emirates NBD Credit Card and choose 0% Installment Plan for 6 or 12 months. Promotion Period April 1- 30, 2017 For more … see more..
Photos not available yet
Check Similar Stores
Deals you may have missed
Enjoy 25% to 75% off on furniture, decor, hardware, accessories and much more at the Ikea DSF Part sale.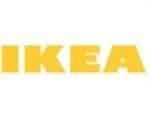 Celebrate National Day at IKEA with great offers of 50% discount on select items, food and more. Plus enjoy a slice of Emirati culture in-store.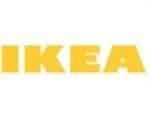 Celebrate Ikea's 26th Anniversary with great deals on furniture, cookware, furnishings and much more at it's store located at Dubai Festival city. Offers are valid until 11th November 2017. View leaflet below … see more..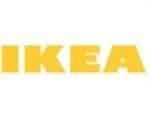 Only 5 days left for the part sale at IKEA to end! Visit IKEA stores now and enjoy the final reductions on the ongoing part sale offering 25% to 75% off on … see more..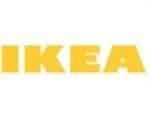 For every Dhs 250 you spend at Ikea store means you get Dhs 25 back with their 25th anniversary cashback offer.