Oops! No offers available at the moment. You may check for the recent deals you have missed in the in the past deals section below. Sign up for a deal alert below, and be the first to be informed about latest deals and updates...
About John Lobb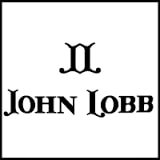 John Lobb Bootmaker has been in business for almost 150 years – and prides itself on upholding its exacting standards and unique levels of craftsmanship in the creation of hand-made shoes and boots for men.There are three 'signatures' at John Lobb- The Ready-to-wear permanent and seasonal collections, By Request; special orders by John Lobb and Bespoke; the art of made-to-measure.
John Lobb Locations in Dubai, UAE
Outlet Address
Opening Hours
Telephone
Map

John Lobb, The Dubai Mall,

Ground Level,

Dubai,

UAE

8:30-00:00 Sun-Sat
04 3308244
Offers not available yet
Photos not available yet
Check Similar Stores
Deals you may have missed
Get 40% off on ready-to-wear shoes for men and women at John Lobb store at Dubai Mall.