Oops! No offers available at the moment. You may check for the recent deals you have missed in the in the past deals section below. Sign up for a deal alert below, and be the first to be informed about latest deals and updates...
About Zippy
Zippy is a Portuguese brand specialized in babies and infants, that serves parents and children from birth to preteen. It offers a wide range of clothing, accessories and more. The store at Dubai Mall is bright, airy and very welcoming, and home to a great collection of beautiful clothes, trendy accessories and even stylish décor for the nursery, which all combine design, innovation and quality at reasonable prices. Zippy has also designed an antibacterial apparel line for babies, to keep them fresh and clean while still looking stylish. But it's not all about the purchasing, as this store offers a fun shopping experience, too. Young customers can enjoy multimedia games and balloon machines, and have a giggle at the posters that play animal sounds as they pass by. They can even explore some tunnels that are found throughout the store, turning an outing to Zippy into a bit of an adventure.
Zippy Locations in Dubai, UAE
Outlet Address
Opening Hours
Telephone
Map

Zippy, Zippy

Level 2, Dubai Mall,

Dubai,

UAE

10:00 - Midnight
04 325 3913
Offers not available yet
Photos not available yet
Check Similar Stores
Deals you may have missed
Check out the half price offers on a complete range for children aged 0-14 years old at Zippy store located at Dubai mall. Visit the store now and avail the offers on … see more..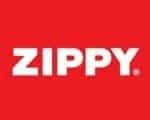 DSF Sale at Zippy offers 25% to 75% off on kids clothing at stores across Dubai.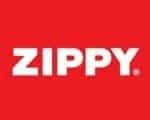 Check out the half price offers on kids clothing at Zippy store located at Dubai Mall.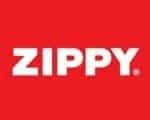 Zippy Happy Friday sale offers 30% to 90% off on selected kids clothing at its store at Dubai Mall.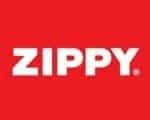 Visit Dippy store located at Dubai Mall and get 30% to 50% off on kids clothing.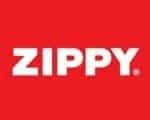 Check out the Buy One Get Second at Half Price offer on Kids clothing at Zippy store located at Dubai Mall.