Discover the educational excellence of Dubai's popular tuition centres, where students receive exceptional academic support and guidance. These centers provide expert faculty, personalized learning approaches, and innovative teaching methodologies to help students thrive and achieve their educational goals.
Excelencia Institute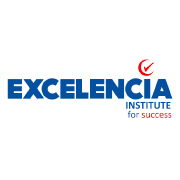 Excelencia Institute stands out as a top choice for IB, ICSE, or CBSE coaching classes in Dubai, offering highly qualified teachers, modern teaching practices, and comprehensive preparation for various entrance exams.
Highly qualified teachers with expertise in various academic fields.
Modern teaching practices and effective teaching techniques for better concept retention.
Offers coaching for ICSE, CBSE, SAT, IB, IGCSE, as well as medical and engineering entrance exams.
Multiple locations in Al Karama and JLT for convenient access.
Annual tutoring packages available for ICSE and CBSE curriculums.
Hourly rate for IB and IGCSE classes.
Contact number: +971-4-396-3637 or visit website
---
Megabrain Tutoring
Discover the multi-faceted learning experience at Mega Brain Training Centre in Dubai Silicon Oasis, where tutoring services and a range of creative classes such as music theatre, dance, and arts and crafts are offered.
Qualified teachers provide personalized tutoring in CBSE, ICSE, IGCSE, and GCSE curricula.
Comprehensive teaching approach and individual classes help students grasp difficult concepts effectively.
Location: Office 214, SIT Tower, Dubai Silicon Oasis.
Contact: 800-27246 or Visit website
---
Tutoring Club
The Tutoring Club, an ideal choice for families residing in The Springs, Motor City, and neighboring communities, provides coaching classes for a wide range of curricula taught in Dubai. With a focus on individual attention, students undergo an assessment test and have a meeting with an education counselor to tailor their learning experience.
Times Square Centre, Sheikh Zayed Road | +971-4-321-9336
The Springs Souk | +971-4-252-4060
Wasl Vita | +971-4-255-1880
Motor City, Mudon Community; Across Arabian Ranches | +971-4-443-1791
Curriculum: GCSE, IGCSE, IB, American Curriculum, CBSE, ICSE, and more. Visit website
---
Unique World Education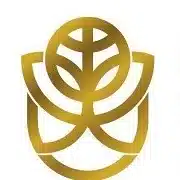 Unique World Education in Dubai is a distinguished educational institution that offers a comprehensive range of academic programs and services.
To know more call on +971 56 628 2825 +971 4357 4415
---
Gore's Tuition
Gore's Tutoring, established in 2003, has emerged as a highly regarded licensed tuition academy in Dubai. With experienced and licensed teachers, they offer comprehensive tutoring services for various curricula, providing exam evaluations and personalized guidance. Their subject coverage includes Maths, Science, Business, and Social Sciences, complemented by regular assessments and structured tuition plans.
Subjects covered include Maths, Science, Business, and Social Sciences.
Regular quizzes, tests, and homework assignments help students stay engaged.
Structured tuition plans ensure a systematic learning approach.
Locations in Dubai Knowledge Park and Jumeirah Lake Towers (JLT).
Curricula offered: GCSE, IGCSE, AS/A LEVEL, MYP, IB, SAT, ACT, and AP.
Contact: +971-50-902-1727 | +971-52-768-9565.
---
Meccademia
Meccademia, a leading tuition center in Dubai, offers specialized coaching classes for CBSE students from Grades 7 to 12, focusing on Maths and Science subjects. Through engaging teaching methods such as presentations, projects, and experiments, Meccademia ensures a comprehensive learning experience. They also provide entrance exam preparation for medical and engineering programs and have branches in Karama, Bur Dubai, Al Qusais, Abu Dhabi, Sharjah, and Ajman.
Location and Contact:
Karama: 209, Karama Centre, Next to Karama Municipality | +971-4-337-0568
Al Qusais: 409, Al Qusais Plaza, Next to Dubai Residential Oasis, Damascus Street | +971-4-263-1094
Bur Dubai: 1607, 16th Floor, Al Mussalla Towers, Office Building | +971-50-285-9083
Ibn Battuta Gate: Office No. 313 and 314, Ibn Battuta Gate | +971-52-852-0551
---
Ignite Training Institute
Established in 2015, Ignite Training Institute has emerged as the foremost online/offline tutoring center in Dubai, Abu Dhabi, UAE. The institute is renowned for its comprehensive range of intensive customized programs tailored to suit the needs of its students. Ignite Training Institute specializes in delivering educational support in international curriculums, cementing its position as a trusted educational resource in the region. Call : +971568357374
---
Career Launcher
Ignite Training Institute, established in 2015, is a prominent online/offline tutoring center in Dubai, Abu Dhabi, UAE. They offer a wide range of comprehensive programs tailored to meet the needs of students in classes 8, 9, and 10. Recognizing the significance of the foundation years in education, Ignite Training Institute focuses on strengthening students' understanding of advanced concepts and their practical applications. They provide career training classes for students in classes 11 and 12, offering tuitions and coaching for engineering, medical, and law entrance exams. With a track record of success and expertise in various fields, Ignite Training Institute is a trusted choice for students seeking academic excellence and career advancement. Additionally, they offer specialized tuition for subjects like accountancy and Chartered Accountancy (CA-CPT Coaching), combining theoretical education with practical training to equip students with the necessary knowledge and skills required for a professional accounting career.
Contact : +971 50 413 1789
---