Super saver is back again at Amazon. Get extra 10%* using coupon SAVE10 and additional 10% cashback with your RAK bank card. Shop now
Grocery Shopping
Avail discounts and shop thousands of products across tea, coffee & beverages, snacks, cooking supplies, chocolates & sweets, dried fruits & nuts, breakfast foods, rice, flour & sugar, canned, jarred and packaged food and much more on Amazon. Get Extra 15%* off on your first purchase with coupon code: AMAZON15 . Shop now
Mobile Special deals on Amazon
Explore top deals on mobiles from Samsung, Apple, OnePlus & more on Amazon. Plus get extra 15% off your first purchase on Amazon.ae. Enjoy the extra savings with coupon code: AMAZON15.
Awesome offers on Men's Watches
Nothing can tell time better than a wrist watch. Shop top offers on men's watches from the latest selections on Amazon. Shop now.
Amazon Outlet Store
Check out thousands of discounted overstock products at Amazon. Shop now
Amazon Eid Gift deals
This Eid gift something memorable for your loved ones from Amazon. Check out the top beauty gifting ideas on perfumes, makeup, skincare, grooming, home appliances, electronics, smartphones and much more. Plus check out the daily deals and great offers for a limited number of hours. Shop now
Amazon Exciting offers on home & kitchen appliances
Check out the exciting offers on home & kitchen appliances from top brands on Amazon. Plus first time users can avail an Extra 15% with coupon code: AMAZON15 .
Homes r Us offers on Amazon
Explore Homes r us offers on Amazon. Check out the special prices on office furniture, home furniture, decor items plus more. Shop now!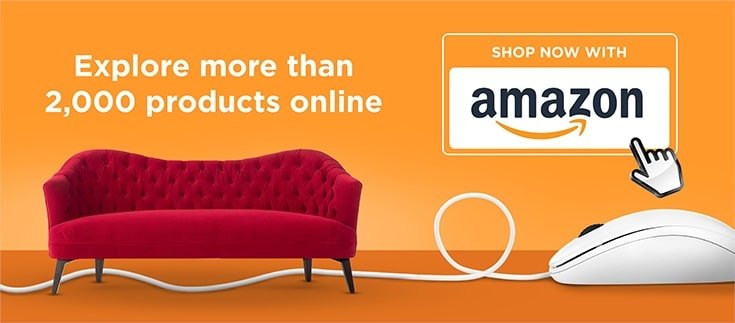 Amazon Baby Products offers
Make the most out of your time browsing Amazon exclusive deals. Get up to 30% off on must-have baby products. Diapers, travel gears, baby toys, feeding essentials, bath essentials, safety products, skincare, shampoos, nursery decorations, booster seats, highchairs, pacifiers & teethers and much more. Shop now
Amazon Best Value deals
Check out the best value deals in perfumes from Hugo Boss, Giorgio Armani & much more at up to 80% of on Amazon. Shop now
Shop at Amazon and check out the offers on vacuum cleaners, air fryers, microwaves, washing machines & more from top brands like Black+Decker, Philips, Beko, Moulinex, De'Longhi, Kenwood & much more at up to 40% off. Shop now
Fragrances under AED 99
Buy your favorite fragrances from Davidoff, Jaguar, Calvin Klein, Guess and more for under AED 99 on Amazon. Shop now
Up to 50% off on Sports Shoes
Avail up to 50% off on Sports shoes from Adidas, Nike, Reebok, Converse, Vans and more on Amazon. Shop now
Amazon sale on Top Selling Smartphones
Avail discounts of up to 30% on Apple, Smartphones, Huawei, Honor, Xiaomi, HTC Smartphones on Amazon. Visit Amazon now and start shopping.
Today's deals on Amazon
Enjoy FREE International delivery on all Prime eligible orders over 100 AED from Amazon Global Store. Shop Millions of International Products from Amazon US, with reliable delivery, hassle-free customs clearance and returns, and cash on delivery payment option.
Prime, Amazon's paid membership programme, offers shopping benefits such as discounts as well as access to entertainment options. In the UAE, it costs users Dhs16 per month, or Dhs140 for an annual membership. Until October 31, monthly users have also been offered an introductory promotional price of Dhs12 per month.
Get this deal ↗