Monday offer
Grab 1 FREE take home pack when you buy 2 at Baskin Robbins outlets. *Not available on Home delivery.
Elevate your joy with Baskin Robbins Flavors Pack and enjoy the added delight of extra scoops. View below images for more details.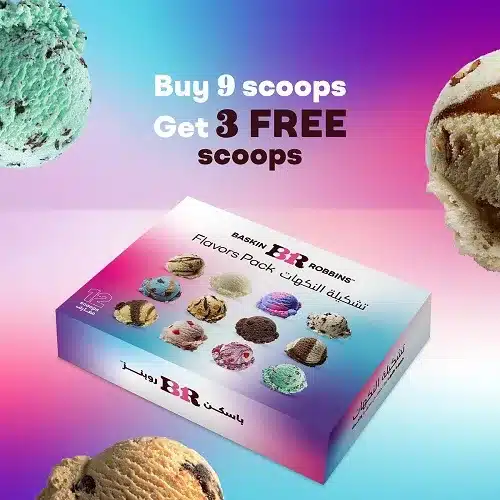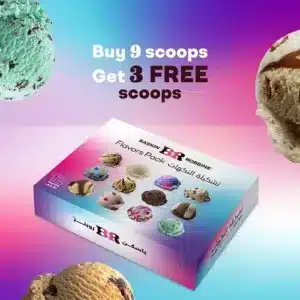 Happiness Pack
Treat your family with the Happiness Pack for AED 99- (2 Value Packs With 5 Sugar Cones, 2 Dry Toppings, Decorous Ceramic Scooper and 2 BR Embossed Stainless Steel Spoons) Have it delivered right to your doorstep, order online now in UAE!