Indulge in Dubai's culinary delights with sizzling Grilled Chicken offers from renowned brands. From the irresistible PERi-PERi flavors of Nando's to the authentic taste of Galito's and the delectable creations at Grill O, experience a symphony of grilled perfection that will tantalize your taste buds and leave you craving for more.
Nando's
Enjoy PERi-PERi chicken thighs with a roasted garlic and herb cream cheese filling, layered between fresh red onion, yellow pepper and lime slices, flame-grilled and served with a rich herbed sesame-butter sauce. Now at your favourite Casa for just AED 95. Call 600 54 25 25!
---
JJ Chicken
View below image to view the JJ Chicken Menu. Call 600 54 55 54 to place your order.
---
Galito's
Ras-El-Hanout Chicken served with fragrant rice and prunes, Paired with Tropical Slushie @ 59 AED. Visit website>>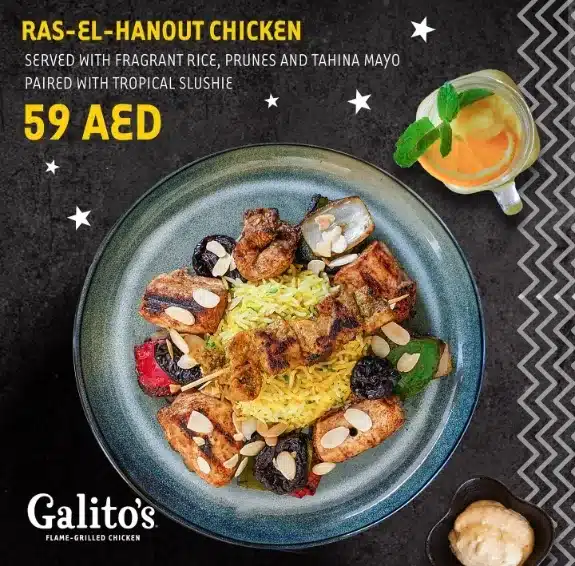 ---
Bok Bok Grilled Chicken
Enjoy Bok Bok summer hot prices! Get up to 35% off on your next Deliveroo order!
---
Taza
Enjoy the Tandoori Bucket for AED 75. Call 600 541 000 or order online for home delivery.