Get your favourite 'Chocolate Glazed Donut' FREE, when you spend only AED10 at Tim Hortons.
Tim Hortons Breakfast offers
Enjoy breakfast offers starting from AED 9 from Tim Hortons. View related image for more details. Call 800 8467 or order online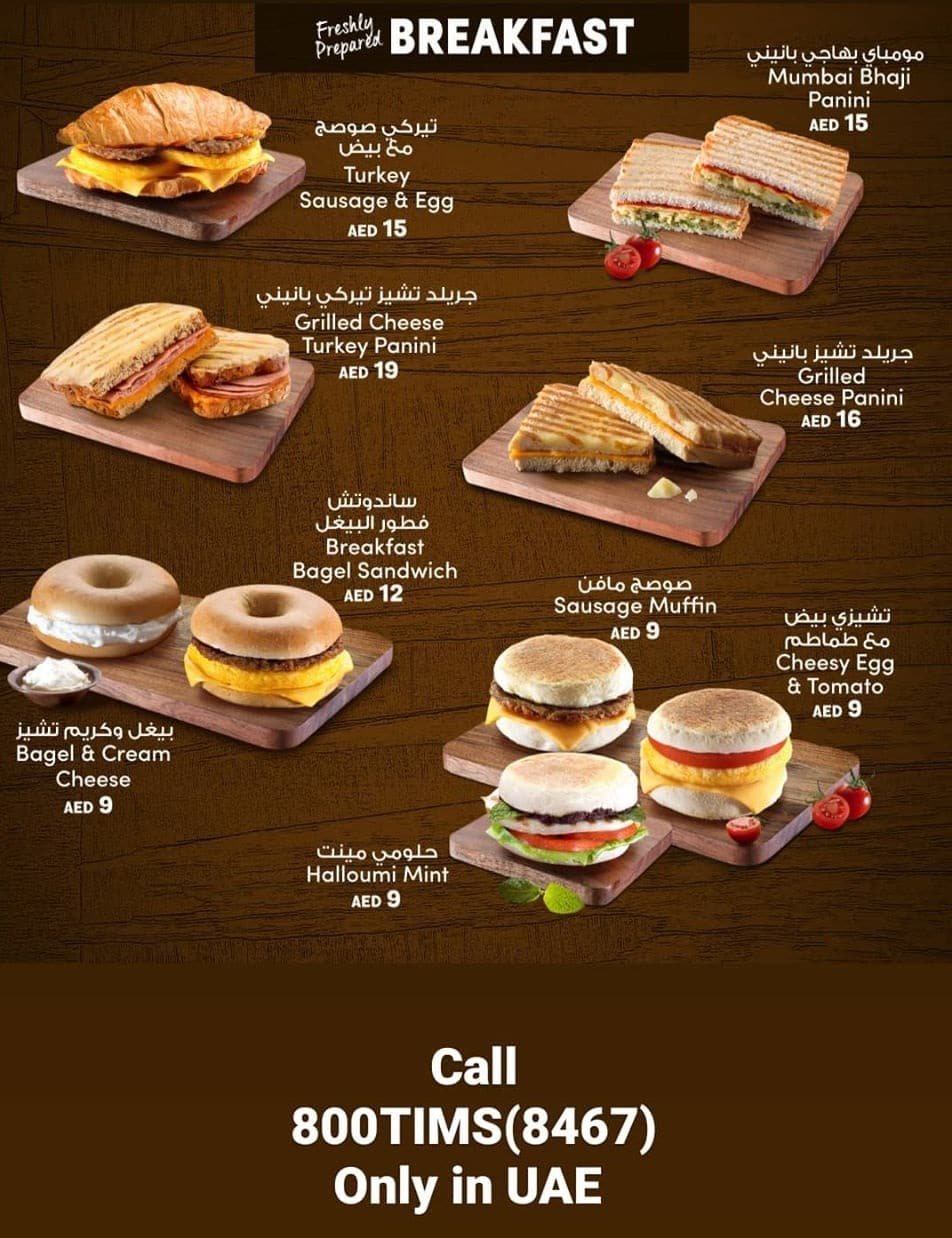 See Terms & Conditions
Offer subject to availability.
Purchase limits may apply on selected products.
Promotion may be withdrawn any time without notice.
Terms & conditions of sale might change without prior notice.
We are not responsible for any promotion related matters and the website is only for reference and information.