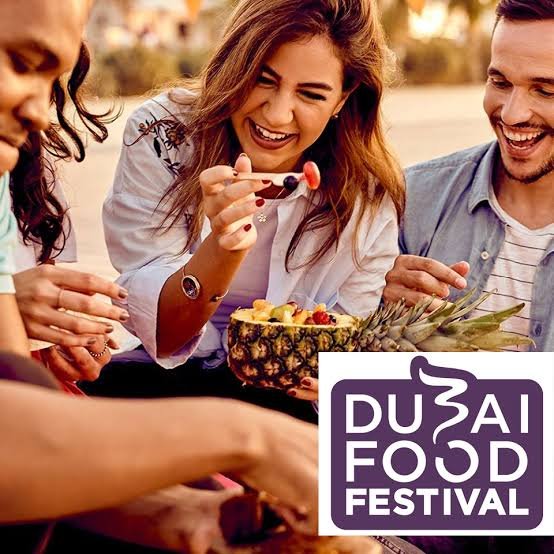 Dubai Food Festival showcases a variety of cuisines from around the world and is sure to delight foodies. The festival is set to commence on the 21st of April 2023, and there are plenty of exciting events and activities to look forward to. Let's take a look at some of the highlights you can expect at DFF 2023.
Here's a summary of what you can expect at Dubai Food Festival 2023:
Dubai Restaurant Week:
During Dubai Restaurant Week, foodies can indulge in fine dining experiences at over 50 different restaurants. Prices start from AED 95 per person for a two-course meal and AED 150 per person for a three-course meal. Participating restaurants include Maison Mathis, French Riviera, Akira Back, BB Social Dining, CÉ LA VI, and Hell's Kitchen.
Immersive Foodie Experiences:
Dubai Food Festival 2023 will feature a range of immersive foodie experiences, including masterclasses by top chefs in the industry. Visitors will have the opportunity to participate in cooking shows with renowned chefs and learn about different cuisines.
 Enrol in masterclasses conducted by expert chefs of Dubai's most popular eateries 
| | | | | |
| --- | --- | --- | --- | --- |
| COYA signature masterclass | 23rd April 2023 | Restaurant Village Four Seasons Resort | AED 395 | 12:30 pm |
| Masterclass with chefs Mark and Adredna at Reif Japanese Kushiyaki | 28th April 2023 | Emaar Business Park, Dubai Hills | AED 288 | 03:00 pm |
| An exclusive masterclass on folly's signature dish | 28th April 2023 | Souk Madinat Jumeirah | AED 450 | 12:00 pm |
| Discover the authentic taste of Lao Food at 1004 Gourmet | 2nd May 2023 | The Onyx Tower 1, The Greens | AED 350 | 07:00 pm |
| Beef Wellington masterclass at The Nine | 5th May 2023 | Sofitel Dubai The Obelisk | AED 395 | 03:30 pm |
Chef's Tables
| TYPE OF CHEF'S TABLE | DATES | LOCATION | COST/PERSON | TIMINGS |
| --- | --- | --- | --- | --- |
| Taste of Kinara with Vikas Khanna | 24th – 28th April 2023 | W Dubai Mina Seyahi Hotel | AED 365 – AED 595 | 06:30 pm |
| South Indian and North Indian fusion night at Varq | 29th April 2023 | Taj Exotica Resort & Spa, The Palm | AED 395 | 06:00 pm – 11:00 pm |
| Authentic omakase experience at CLAP | 25th- 29th April 2023 | DIFC Gate Village | AED 2,500 | 06:00 pm – 08:00 pm, 09:00 pm – 11:00 pm |
| The Experience by Reif Othman | 4th May 2023 | Building#3, Emaar Business Park | AED 888 | 06:00 pm, 09:30 pm |
| Private dining experience at Nobu | 30th April 2023 | Atlantis The Palm | AED 1,250 | 06:00 pm |