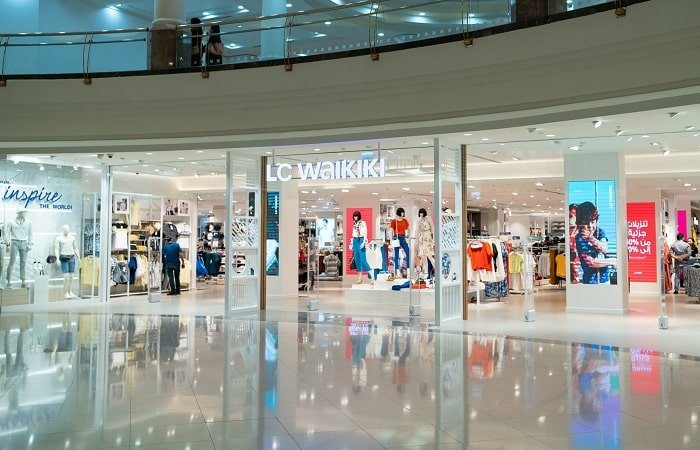 As part of City Centre Deira's ongoing redevelopment initiative, well-known brands LC Waikiki and CCC have opened their flagship stores in the mall.
The new affordable fashion stores have been introduced to suit the evolving needs and preferences of customers in line with City Centre Deira's commitment to redefining shoppers experiences.
"We are pleased to welcome LC Waikiki and CCC to City Centre Deira. The latest stores are just a few of the exciting brands that we have lined up, with many more in the pipeline as part of our redevelopment project. We continue to embrace the rapid change in the local market. We are committed to creating the best shopping and entertainment experiences to every customer," says Majed Al Fahim, senior mall manager at City Centre Deira.
LC Waikiki, Turkey's leading Fashion Brand, has opened its flagship store, the biggest in the UAE, in the Center Court, located on Level 1. Born in France, fostered in Turkey, LC Waikiki is a multi-cultural family fashion brand which has continuously grown in the global market over the last 30 years. Offering high-quality, accessible fashion, LC Waikiki today has more than 850 stores in 38 countries with over 42,000 employees. It has a brand range that includes clothes and accessories for men, women and children of all ages, including babies, style-aware individuals and families.
With more than 1,500 stores across Europe, famous footwear brand CCC has also launched its first store in Dubai at City Centre Deira, West Court on Level 2. The multi-brand retailer offers a range of products for every occasion – from casual and sporty to elegant leather footwear as well as bags and accessories. The brand boasts a collection of over 30 brands under one roof including Adidas, Skechers, Vans, Reebok, Asics, Jenny Fairy, Lanetti, Lasocki, Bassano, Action Boy, K-Swiss, Berastogi and Anta to name a few. CCC follows the latest global trends in fashion and provides customers with suitable footwear across all occasions of unique character and exciting styles, at affordable prices. The CCC Group has its leather shoes factory, employs over 12,000 employees and sells about 50 million pairs of shoes annually.