Experience the thrill of a lifetime at Ferrari World Abu Dhabi, the largest indoor Ferrari-branded theme park worldwide.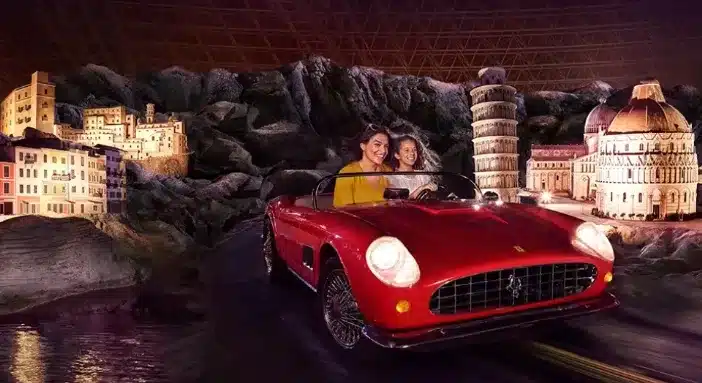 Highlights
Experience the fastest roller coaster in the world, Formula Rossa, reaching speeds of up to 240 km/h in just 4.9 seconds.
Thrill in a variety of heart-pounding rides like Flying Aces, Turbo Track, Fiorano GT Challenge, and more.
Immerse yourself in Ferrari-inspired entertainment areas, including the Ferrari World Racing Legends exhibition, Galleria Ferrari, and Made in Maranello.
What's included in the ticket
Unlimited all-day access to Ferrari World
Free shuttle service from Dubai to Abu Dhabi and back (refer to the below shuttle bus section for more details)
Tickets are valid for one-time entry upto 30 days from the date of purchase
Timing:
Monday to Sunday from 11:00 a.m. to  08:00 p.m.