Explore the hidden chambers, tunnels, and passageways of The Lost Chambers Aquarium in Atlantis The Palm and discover over 65 thousand marine animals up close in the largest open-air marine habitat in the region.
Prices from AED 90. Get this deal>>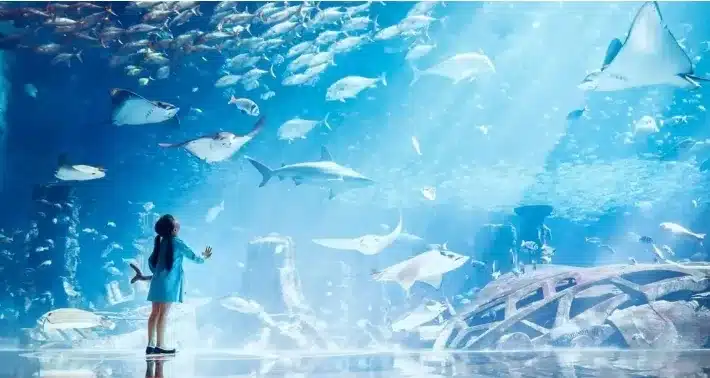 Highlights

• Discover 20 unique marine exhibits with 65 thousand+ underwater species including Piranhas Jellyfish, and many more.
• Walk through The Ambassador Lagoon that resembles the ruins of the ancient city of Atlantis.
• Learn more about the unique marine animals that call The Lost Chambers home.
What's included in the ticket
• Entry to The Lost Chambers Aquarium
• Access to The Ambassador Lagoon
Timing: Opening Hours:10 a.m. to 9 p.m.