Play DXB Dubai Mall is first-of-its-kind attraction for the Middle East, set across two levels, spanning 7,000 sqm and located in Dubai Mall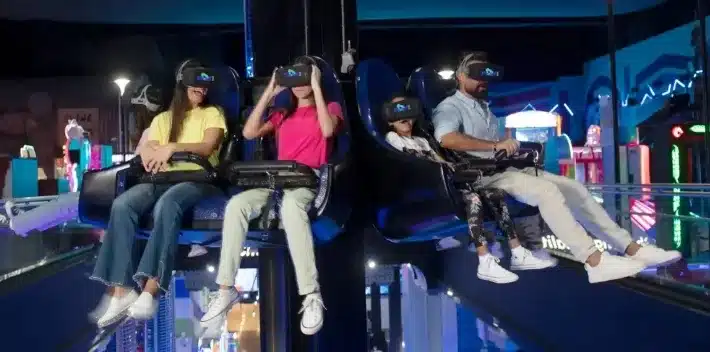 Highlights

• Explore Play DXB Dubai, one of the UAE's largest VR and AR parks, in Dubai Mall.
• Enjoy 18 interactive rides, including Burj Drop for a thrilling Burj Khalifa experience.
• Experience Dubai's iconic activities with a twist, from dune bashing to Dubai Drone set in 2050.
• Step into movie-based attractions like John Wick Chronicles and The Mummy.
• Engage in multiplayer VR games like The Raft.
• Kid-friendly attractions ensure a fun family outing.
What's included in the ticket
•  Play DXB Dubai 'Pay & Play' Pass 
Location : Level 2, The Dubai Mall