Elevate your culinary prowess with cooking classes in Dubai. Whether you aspire to craft vegan delicacies, perfect homemade pasta, or become a coffee aficionado, these expert-led classes offer a path to culinary excellence
Vandana Jain Culinary Courses
Become a culinary expert with Vandana Jain, a Celebrity Chef, Award-winning Author, and World Record Holder, who is also the Founder of VJCC. Join her Cooking & Baking classes in Dubai by contacting at 971-50-7506291. Available until 5:00 PM today.
Location : 404, Bollywood Building,Opposite HSBC BANK, Near Karachi Darbar Restaurant , Meena bazar, Opposite Ambassador Hotel
---
Top Chef
Top Chef offers hands-on culinary classes for all skill levels, where you'll learn diverse cooking techniques, gain confidence in the kitchen, and explore the latest culinary trends. Their thoughtfully designed menus enable easy recipe replication at home, and you can relish your creations in the welcoming Top Chef dining room after the class.
Location : Villa 196, Jumeirah Beach Road, Tel :  043855781
---
Mamalu Kitchen
Mamalu Kitchen draws inspiration from a mother's journey, driven by her three boys and a desire to simplify the daily lives of fellow moms and families. Their mission is to provide hassle-free, wholesome food. Contact them at +971 527 479 512 or +971 585 301 399. You'll find them located in the Depachika Food Hall, Nakheel Mall, at the heart of Palm Jumeirah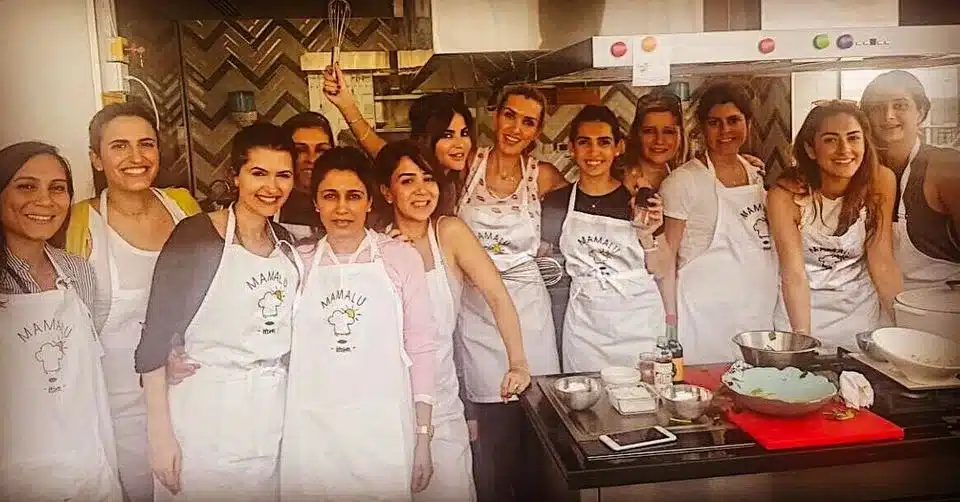 International Centre for Culinary Arts – ICCA Dubai
Elevate your culinary skills with the Expert Home Chef program. Tailored for passionate enthusiasts, this program covers culinary fundamentals and empowers you to create exceptional classical and contemporary dishes in the comfort of your home.
Location : Block 8 – King Salman Bin Abdulaziz Al Saud St – Al Sufouh – Dubai Knowledge Park , Tel : +971 4 457 8811
---
Emirati cooking class at Al Khayma Heritage House
At Al Khayma Heritage House, you not only have the chance to take an Emirati cooking class but also immerse yourself in an authentic experience. Learn to prepare fragrant local dishes like regag bread and chicken machboos while enjoying traditional coffee (gahwa) and dates during a tour of this Emirati home. Duration: 3 hours, available daily Mon-Sun at various times in the historical neighborhood of Al Fahidi (Contact: 055 180 2080).
Sushi-making masterclass at Sushi Samba
Join Sushi Samba Dubai for an intimate sushi-making class with Culinary Director Kyung Soo Moon. Discover sushi history, gain tips from in-house chefs, and create and savor three sushi rolls in a three-course sharing-style lunch. Classes occur monthly, limited to 10 people.
Location : Level 51, St. Regis, The Palm Jumeirah ( 04 278 4888). Duration: 2 hours.