Check out a detailed comparison of Careem vs Uber vs Dubai Taxi fares in Dubai.
The cost of your Taxi, Careem or Uber ride depends on Starting Fee/Base Fare, Minimum Fare, Cost Per Minute, Cost Per Kilometre, Waiting charges, Booking fee and other factors that can affect your charges include Value Added Tax (VAT), Salik toll charges, peak rates and other surcharges.
We have listed the prices for a Dubai taxi and the rates for Careem and Uber in Dubai. The common types of rides are :
Economy – The most affordable
Business – Luxury cars
Max/Van – Cars for up to six passengers
Taxis

Regular taxis are the most affordable option. The next best choice is the DTC Limousine Service, which is a Business service providing luxury chauffeur-driven vehicles such as a Lexus. The van taxis are for groups of up to six passengers.
Here are the taxi rates in Dubai for three service types.
Dubai Taxi Fares
Ride Type
Base Fare
Minimum Fare
Additional Cost Per kilometre
Regular Taxi
AED 5 (6am-10pm), AED 5.50 (10pm-6am)
AED 10 – 12
N/A
DTC Limosoune
AED 7.5
AED 12
AED 3.50
Van Taxi
AED 7.5
AED 25
AED 1.96
To book a DTC/RTA vehicle, call the customer care centre number +971-4-208-0808 or the booking can be done on Careem App.
Careem Fares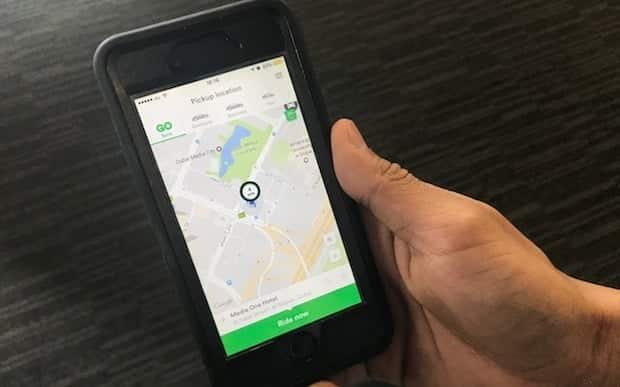 Careem is one of the two main ride-hailing services in Dubai. Their Economy cars include the Toyota Previa, Chevrolet Impala and the Lexus ES-350. The Business service, offers high-end, luxury cars. Here's a look at the fares for Careem rides in Dubai.
Careem Rates
Ride Type
Base Fare
Minimum Fare
Additional Cost Per kilometre
Additional Cost Per Minute
Economy
AED 6.7
AED 15
AED 2.48
AED 0.67
Business
AED 6
AED 8
AED 2.64
AED 0.9
MAX
AED 18
AED 20
AED 3.38
AED 0.9
A Hala Taxi is an RTA cab that can be booked directly from the Careem app. Careem's Hala Taxi has the same charges as regular taxis fares in Dubai plus the booking fees. The Hala Taxi options include the Dubai Taxi, Van Taxi and People Of Determination Taxi.
Uber Fares
Uber in Dubai offers three ride options: Select, Black and UberXL, which are similar to the Economy, Business and Max options mentioned earlier, respectively. Here are the prices for Uber rides in Dubai.
Uber Rates
Ride Type
Base Fare
Minimum Fare
Additional Cost Per Minute
Select
AED 6.70
AED 15
AED 0.50
Black
AED 9.05
AED 20.25
AED 1.10
UberXL
AED 15
AED 23
AED 0.81
Between Uber, Careem and the Dubai Taxi, the DTC taxis fares in Dubai are the most affordable. They are also the most convenient. With a fleet of over 5,000 vehicles, RTA taxis in Dubai can be easily found and hailed from any part of the city. If you happen to be in an area where there aren't any taxis around, you can always book one using the S'hail app which is one of the top public transport apps in Dubai.
If you compare Careem vs Uber in Dubai, the rates for Uber rides are more expensive. However, it's still a good option if you are looking for a premium chauffeur service with luxury vehicles.