Looking to shop for your favorite items in Dubai without breaking the bank? Al Quoz, specifically the Western area, offers warehouse sales where you can find great deals on shoes, clothes, homeware, and snacks. Here are some notable stores to visit:
Arab Sweets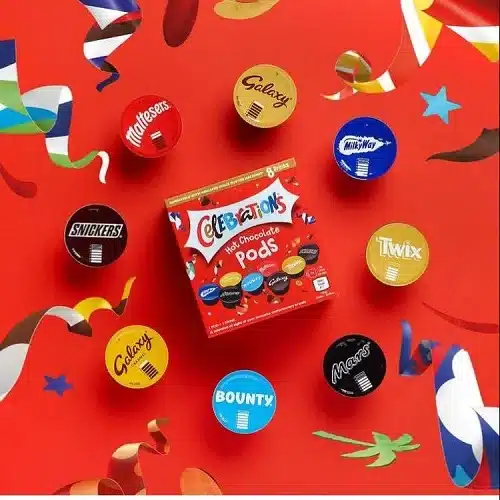 Arab Sweets in Al Quoz 1 is a haven for those looking to stock up on fizzy drinks, biscuits, sweets, and a wide variety of sugary snacks. They offer expat favorites as well as uncommon flavored candies and canned treats from around the world. Prepare to leave with your car trunk filled to the brim with delightful treats.
Location : Al Quoz 1 | Google Map Co-ordinates: 57F5+3WC | Website: arabsweet-uae.com | Operating Hours: Saturday to Thursday 8:30 am to midnight, Friday 2 pm to midnight
---
Winners Outlet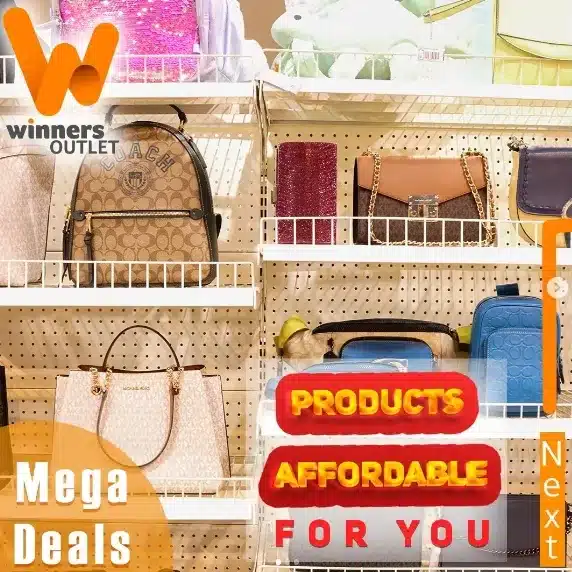 If you're looking to revamp your wardrobe, Winners Outlet is the place to be. They have piles and piles of clothing and shoes, along with makeup, toys, gadgets, and electricals. Plan to spend a good amount of time exploring this store to find the best deals and create a great haul.
Location: Al Quoz 4 Google | Map Co-ordinates: 46CQ+8QC | Operating Hours: Monday to Saturday 9 am to 8 pm, Sunday 10 am to 8 pm
---
World Brands Warehouse
World Brands Warehouse is another excellent destination for affordable clothing and shoes, especially for you and your kids. They offer a wide selection of items from well-known brands at a fraction of the cost. Be prepared to search through their inventory to find exactly what you're looking for, as the effort will be well worth it.
Location: Al Quoz 3 | Google Map Co-ordinates: 567R+39 | Operating Hours: Open daily 10 am to 10 pm
---
Nike Factory Outlet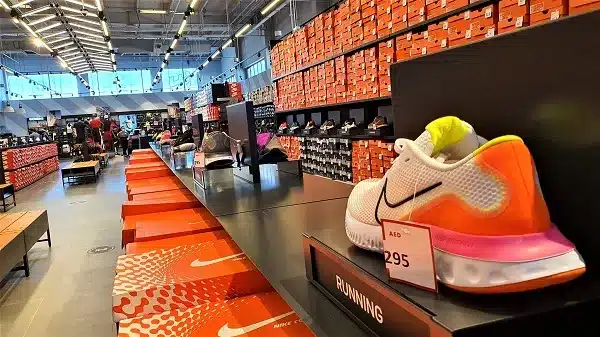 For Nike enthusiasts, the Nike Factory Outlet in Al Quoz is a must-visit. You can find Nike merchandise with discounts of up to 75 percent. The outlet boasts rows and rows of discounted trainers, ensuring you'll find something you like at an attractive price.
Location: Al Quoz 3 | Google Map Co-ordinates: 46C4+GX | Operating Hours: Open daily 9 am to midnight
---
Hadi Enterprises
Hadi Enterprises offers a wide range of home essentials, including pots, pans, plates, bedding, and food storage items. It's a one-stop shop where you can find everything you need for your home at affordable prices.
Location: Al Quoz 3 | Google Map Co-ordinates: 46FF+WX | Operating Hours: Monday to Friday 7:30 am to 9 pm, Saturday to Sunday 10 am to 9 pm
Click here to view ongoing sale at Hadi Enterprises
By visiting these stores and taking advantage of the warehouse sales in Al Quoz, you can stock up on your favorite items while staying within your budget. Happy shopping!