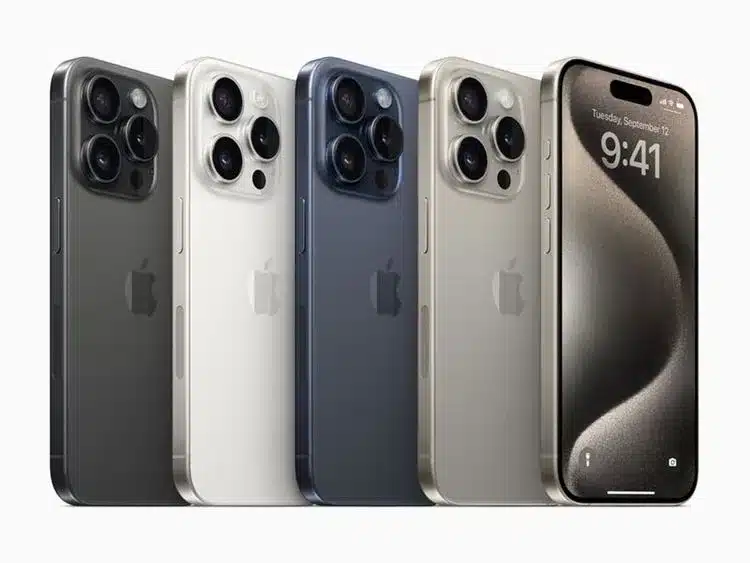 The highly anticipated Apple iPhone 15 is set to be available for pre-booking in the UAE starting on September 15, with actual sales commencing on September 22. The UAE is among the first wave of global markets to launch this new iPhone model, and retailers are expecting a surge in demand.
Despite maintaining stable pricing for most iPhone 15 models, excluding the Pro Max, customers in the UAE will have the opportunity to decide whether to upgrade to the latest iPhone iteration. The starting price for the iPhone 15 Pro Max, with a 256GB storage option (as Apple has discontinued the 128GB variant), will be Dh5,099. The base model starts at Dh3,399, the Plus version at Dh3,799, and the iPhone 15 Pro at Dh4,299.
One notable change in the iPhone 15 is the transition from the Lightning connector to the more common USB-C port. Major retailers in the UAE are planning special promotions and payment schemes, including buy-now-pay-later options, to stimulate demand for this new Apple release.
The UAE and GCC regions have already experienced strong smartphone demand, with quarter-on-quarter and year-on-year growth in shipments during Q2-2023, in contrast to declines seen in other parts of the world. This growth can be attributed to new model releases and brands' efforts to strengthen their presence, coupled with an absence of supply constraints.
Apple's recent expansion of manufacturing and assembly operations for iPhones in India raises the possibility of "Made in India" iPhone 15s becoming available in the UAE.
While some market observers question whether non-Apple enthusiasts will quickly adopt the iPhone 15, retailers are gearing up for the initial wave of demand, comparing it to the release of a blockbuster movie. Apple retailers believe that there are compelling reasons for loyal customers to upgrade, including the new Titanium casing on the Pro models, USB-C charging, improved camera features, a brighter screen, and the new action button.
Retailers are hoping for smoother shipment processes with the iPhone 15 launch, following supply limitations during the crucial Q4-22 period. They anticipate robust sales through the Black Friday shopping season and year-end holidays.
Despite the increasing trend of grey imports, which can affect smartphone pricing, flagship phones like the iPhone 15 continue to attract a unique consumer segment in the UAE, maintaining strong demand.
Investors in Apple stock have responded with caution to the iPhone 15 launch, with the stock experiencing a 1.71% decline. This comes after reports of Chinese authorities discouraging the use of iPhones in government departments, resulting in a $200 billion drop in market capitalization. However, the stock remains up 40% year-to-date.
As the pre-booking date approaches, UAE tech retailers are focused on the upcoming launch and are prepared to entice iPhone 12 and 13 users to make the leap to the iPhone 15.