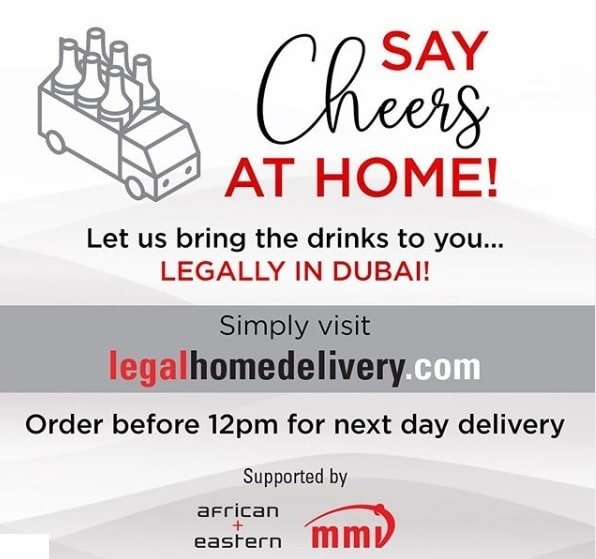 MMI and African+Eastern have announced that they would be launching home delivery in Dubai. The announcement has been made through their Social Media platforms.The posts read: "Your favourite drinks will be delivered to your doorstep soon… Stay tuned!"
This will mark the first time that either liquor store has offered a home delivery service. MMI confirmed in a comment on its Instagram page that customers will still require an alcohol license in order to use the service.
At the moment, you can place an order before 12pm to receive a delivery slot for the next day, although the websites hinted that same-day delivery could be available in the future. Customers will receive an SMS 30 minutes before the delivery is due to arrive.
Deliveries will be subject to a Dhs50 delivery fee, and customers will need to spend a minimum of Dhs250 to use the service. Orders are subject to a 30 per cent Municipality fee and five per cent VAT.
To get a license all you need to submit along with your application is your Emirates ID copy, passport copy, visa copy and passport photo. The process is all done online, and you can collect your license from the store once it's ready.
Tourists can obtain an on-the-spot 30-day renewable license within the stores themself. This license is free and only open to visitors with a valid tourist visa in their passport.
You can get a license from MMI here or African+Eastern here.
Stay tuned for more updates…