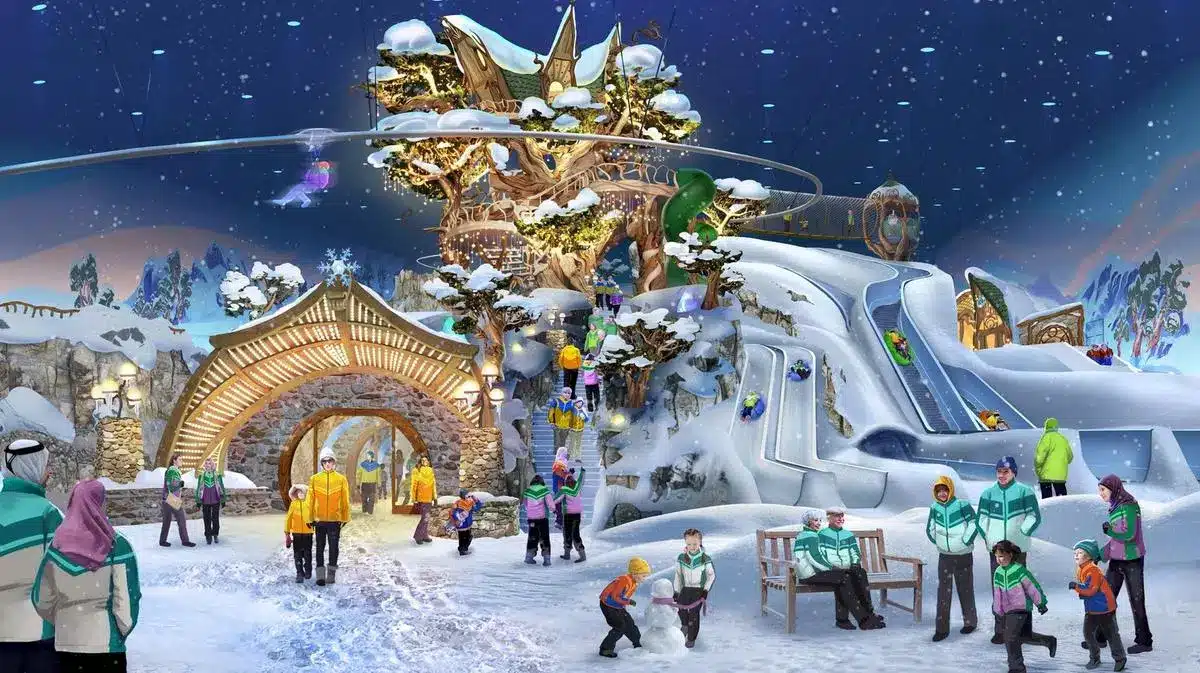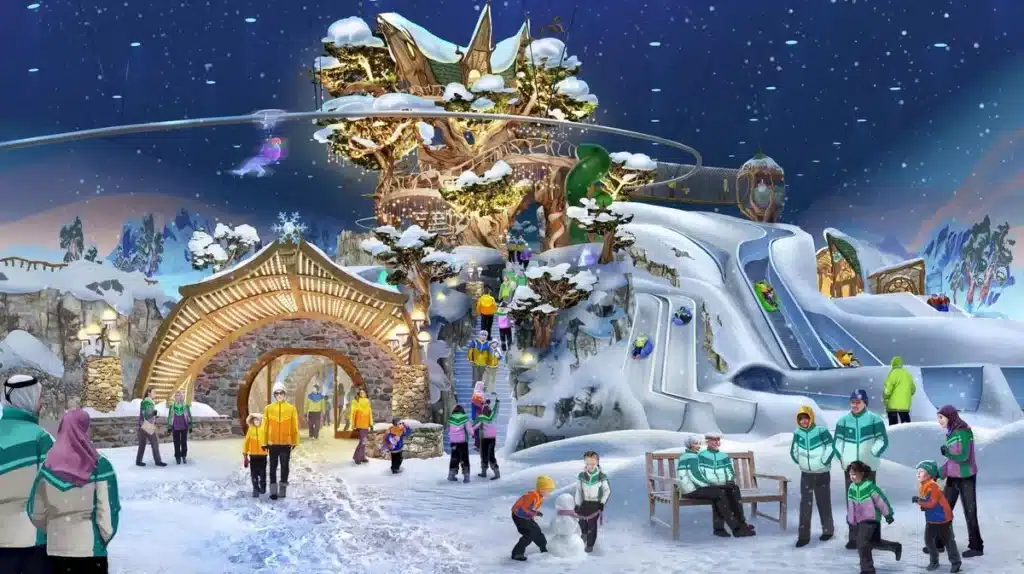 Abu Dhabi is set to unveil an extraordinary attraction on June 8th – the world's largest indoor snow park at Reem Mall. Visitors will be captivated by snow-capped mountains, valleys, and an array of enticing features.
In addition to the enchanting snowy landscapes, the snow park will offer shopping spots to cater to all interests. It has been thoughtfully designed to appeal to both young and old alike.
Children can frolic in the ice park while their parents explore the Blizzard Bazaar for a delightful shopping experience. For those seeking relaxation, a serene snowy valley awaits. This awe-inspiring snow land is the creation of Al Farwaniya Property Developers, Majid Al Futtaim Ventures, and Thinkwell Group.
Spanning an impressive 1.25 million square feet, the snow park boasts thirteen thrilling rides. An astounding investment of around 120 billion dollars has been dedicated to this iconic project. With its diverse themed zones, visitors can marvel at the seven wonders of the world meticulously crafted in ice. The snow park is undoubtedly the highlight of the 28-million-square-foot Reem Mall.