Visit Air Maniax on Mondays – Thursdays for just AED99 and you'll get 2 hours of jumping fun PLUS 1 pizza slice & juice! What's more, get a private room if you bring 15 or more of your friends with you.
T&C's Apply. Based on general access entry. Can't be used in conjunction with any other offers. Valid until 26 Oct '23.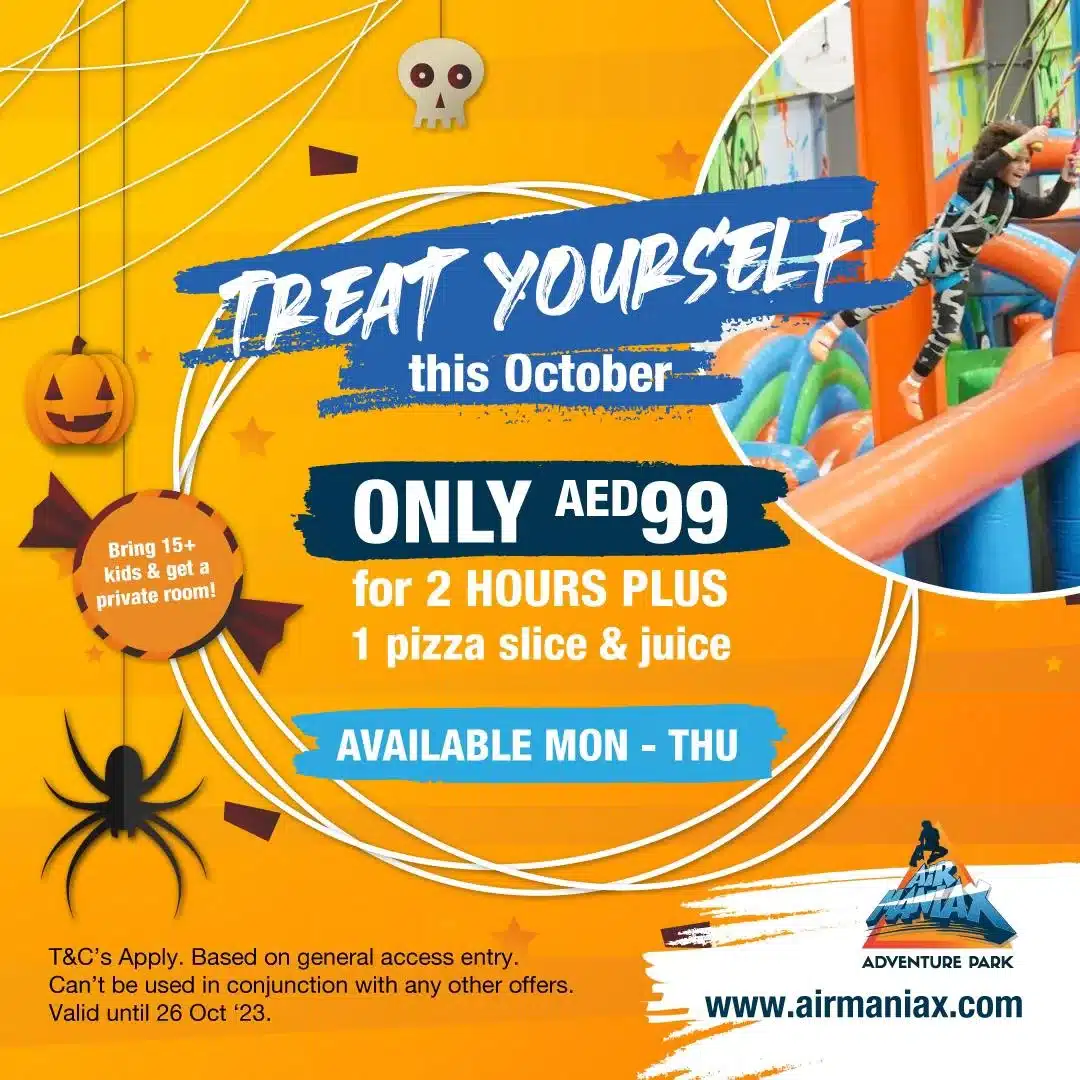 About
Opening times Dubai: Mon-Thu 12pm-8pm, Fri 11am-10pm, Sat 10am-10pm, Sun-10am-9pm. Opening times Abu Dhabi: Sun-Thu 10am-10pm, Fri-Sat 10am-12am.  Floor 1, Marina Mal, Al Marina, Abu Dhbai &Al Quoz 1, Dubai, www.airmaniax.com (04 348 8981).