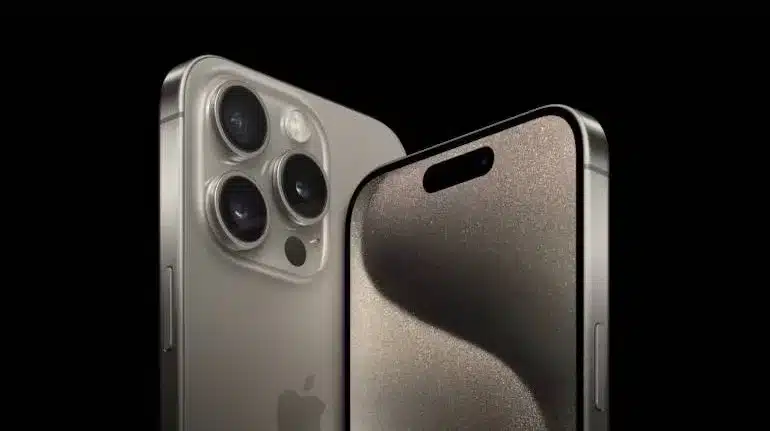 The iPhone 15 series, including the iPhone 15, iPhone 15 Pro, iPhone 15 Plus, and iPhone 15 Pro Max, introduces several innovative features that set them apart from other smartphones:
Titanium Frame: The iPhone 15 Pro and Pro Max feature a Titanium-aluminium hybrid body, utilizing a unique thermo-mechanical process, making them more durable and lighter.
Higher Resolution Photography: These iPhones can shoot photos in 24MP by default, offering greater detail and clarity compared to the typical 12MP default in most other smartphones.
A17 Pro Chip: These iPhones run on the A17 Pro chip, the world's first to use the 3nm process. It boasts significant GPU redesign, improved performance, neural engine, and Ray Tracing support.
Combined OIS and Autofocus: Apple introduced a 3D sensor shift that combines both Optical Image Stabilization (OIS) and autofocus, resulting in superior image stabilization with micro movements.
Customizable Action Button: The iPhones come with a customisable Action button, allowing users to assign various functions like camera shutter or voice recorder for added convenience.
4K60 in RAW: iPhone 15 Pro models support 4K60 video recording in ProRAW, providing smoother videos with more data for post-processing.
Tetra Prism Lens Structure: The 5X telephoto lens is supported by a Tetra Prism design, enhancing optical image stabilization and autofocus for detailed zoom shots.
Automatic Portrait Mode: The iPhones feature an upgraded Portrait mode that automatically captures depth data, allowing users to apply portrait effects and adjust focus after taking a photo.
Qi 2 Wireless Charging: The iPhone 15 series is the first to incorporate Qi 2 wireless charging standards, including a Magnetic Power Profile for improved wireless charging.
These features make the iPhone 15 series stand out as innovative and advanced smartphones in the market.