Snorkeling Experience
AED 400
Highlights
Snorkeling in Dubai is really great if you do it over a sunken city in the world's deepest diving pool. Deep Dive Dubai allows you such a unique opportunity. You will be guided by a professional snorkel coach who will adjust your equipment, teach you the basic skills and show you some tricks. For your safety you will be provided with a special swim vest designed for snorkeling.
Explore Deep Dive Dubai depths with your kids and other family members to spend unforgettable time together.
What's included?
All required equipment.
One non-diving guest can attend the pool with you for free, up to three guests are allowed only (at extra cost).
We know you'll want more! Deep Dive pool offers some related experiences like freediving and scuba diving.
---
Freediving Experience
AED 1100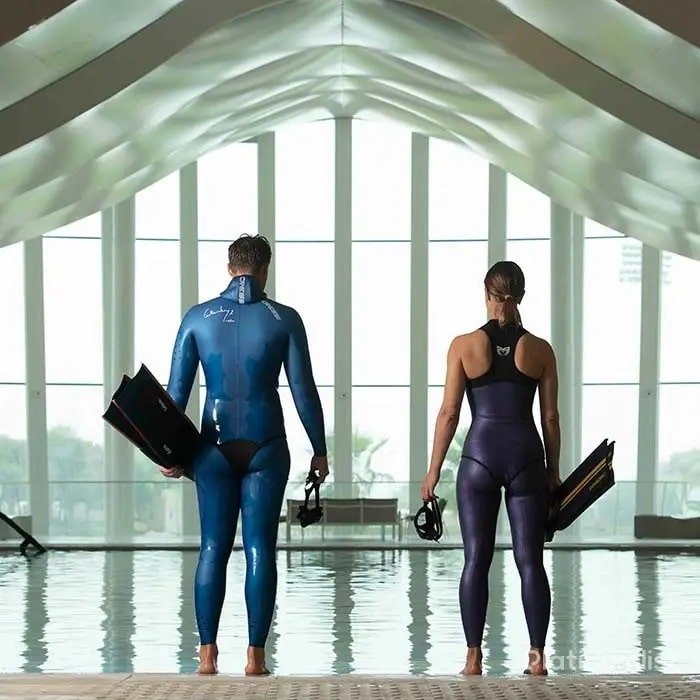 Highlights
Freediving is the purest form of diving. It is not only a sport but a lifestyle too – and it will take you on a journey to new emotional depths.
Whether you are a certified diver or wanting to explore or discover the free diving experience, we have got you covered.Discover Freediving (Breath-hold diving) :
Your instructor will teach you the basic skills freedivers use to comfortably and safely extend the time spent underwater.
After an easy training session, you will be surprised to see how long you can hold your breath!
As you start discovering your new limits, your instructor will guide you in the exploration of the sunken city from the surface and to a maximum depth of 5 meters.