RAKmantic Retreat package
Celebrate love with the RAKmantic Retreat package from Hilton Ras Al Khaimah Beach Resort. Escape the busy city and enjoy quality time with your special someone surrounded by the stunning beauty of the bay, beach, and gardens.
Treat yourselves to a relaxing couples massage and a romantic candlelit dinner for two at a secluded spot on the 1.5 km private beach. Opt for the exclusive "Dinner in the Sand" experience. Starting at AED 1,050 (approx. USD 285.88), the package includes a stay, spa treatments, and breakfast for two. Don't miss this amazing offer!
AED 1,050 – The Holiday of Love (Standerd sea view room)
AED 1,200 – Romantic Retreat (Junior Suite Sea Front Villa)
AED 1,300 – Enchanted Valentine (Junior Suite Beach Access Villa)
Inclusive room, spa and breakfast.
Phone – +971 56 992 9631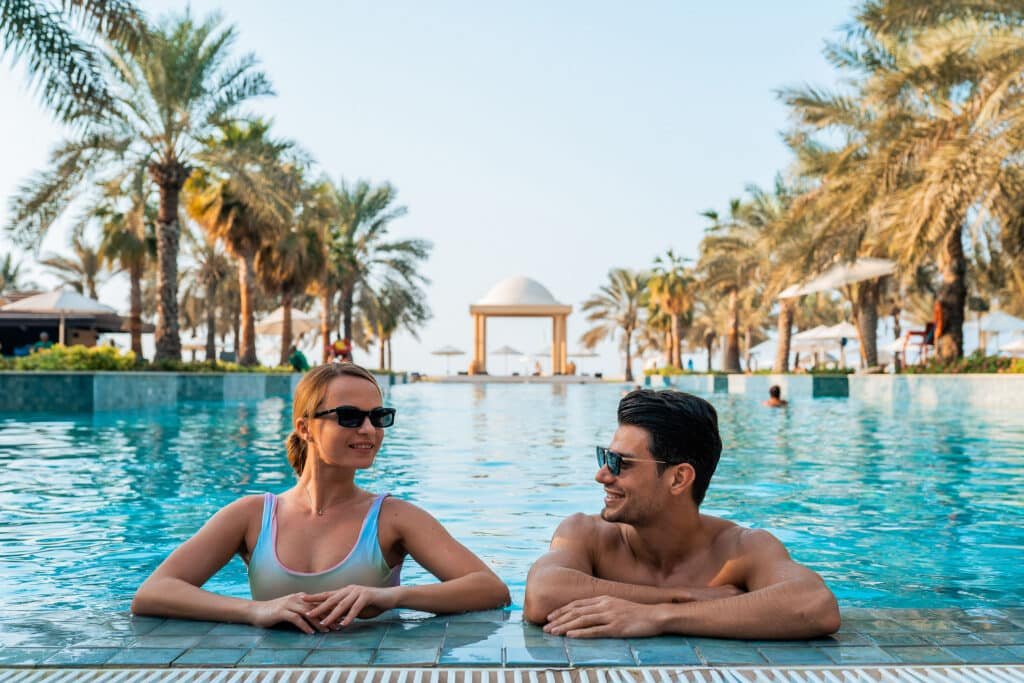 About Hilton RAK Beach Resort Valentine's Season
Show more
Hilton Ras Al Khaimah Beach Resort is a luxurious beachfront resort located in Ras Al Khaimah, United Arab Emirates. The resort offers guests stunning views of the bay, beach, and gardens and a variety of amenities such as spa treatments, dining options, and recreational activities. It is a popular destination for couples looking to escape the hustle and bustle of the city and spend quality time together. With its beautiful surroundings and high-end services, Hilton Ras Al Khaimah Beach Resort is an ideal choice for travelers seeking a relaxing and romantic getaway.
Show less