Oil Change with Computer Diagnosis and Full Report
AED 89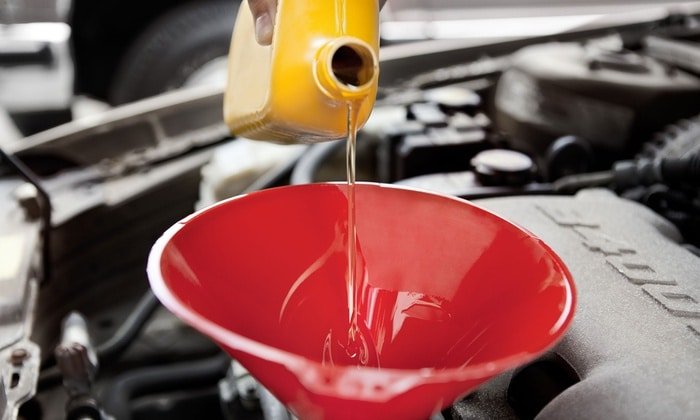 Highlights
Make sure the engine is in good health with computer diagnosis, and increase its lifespan by changing the oil
About This Deal
Choose from Nine Options
AED 89 for a 5,000km (20W-50) oil change with four litres of oil, computer diagnosis and full car report
AED 129 for a 5,000km (20W-50) oil change with six litres of oil, computer diagnosis and full car report
AED 169 for a 5,000km (20W-50) oil change with eight litres of oil, computer diagnosis and full car report
AED 129 for a 10,000km (10W-40) oil change with four litres of oil, computer diagnosis and full car report
AED 169 for a 10,000km (10W-40) oil change with six litres of oil, computer diagnosis and full car report
AED 209 for a 10,000km (10W-40) oil change with eight litres of oil, computer diagnosis and full car report
AED 169 for a 15,000km (5W-30) oil change with four litres of oil, computer diagnosis and full car report
AED 209 for a 15,000km (5W-30) oil change with six litres of oil, computer diagnosis and full car report
AED 249 for a 15,000km (5W-30) oil change with eight litres of oil, computer diagnosis and full car report
Need To Know
Expires 4 months after purchase. Limit 5 per person, may buy 5 additional as gifts. Valid only for option purchased. Prior booking/cancellation (subject to availability) at least 48 hours in advance, please call 055-549-6452 or 055-467-2775; provide coupon code. Printed voucher must be presented. Filter not included; must be provided by customer.
This deal is offered by Groupon
TRD Auto Repairing Garage specialise in American, German and Japanese cars, and they provide services ranging from minor modifications, repairs, and restorations to full builds. The facility boasts 6,000 square feet of working space with five hoists, an alignment rack, and state of the art equipment, all utilised to keep vehicles in good shape.
Location
Al Quoz 4