Super Sale Special offer at Kidiliz
Get up to 40% off on kids clothing at Kidiliz store located at Burjuman Centre.

Locations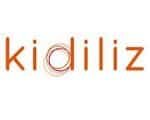 KIDILIZ is a unique global multibrand concept store with a strong brands portfolio and an extensive network dedicated to trendy kids and junior fashion brands.
Similar Sale Offers
See Terms & Conditions
Offer subject to availability.
Purchase limits may apply on selected products.
Promotion may be withdrawn any time without notice.
Terms & conditions of sale might change without prior notice.
We are not responsible for any promotion related matters and the website is only for reference and information.
Past Deals
Kidiliz Buy 1 Get 1 Free offer
Check out the buy 1 get 1 free offers on kids clothing at Kidiliz store located at Burjuman.
Expired on 25/12/2017