Aswaaq
Aswaaq Supermarket is a rapidly expanding retail chain in Dubai, known for its wide selection of food and household items, coupled with reasonable prices and excellent product quality. The strategically located stores cater to various communities throughout the emirate, ensuring convenience for customers. Additionally, Aswaaq Supermarket offers the option to order groceries online through their website, providing a convenient shopping experience. For those who prefer visiting physical stores, there are multiple locations available, including Al Mizhar, Al Barsha South, Mirdif, Al Sufouh, and others, where customers can browse and purchase their desired items.
Click here to view latest offers>>
Contact : 800 279227
---
Choithrams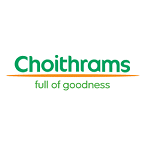 Choithrams, a unique retail store in Dubai, stands out by providing its customers with a diverse range of offerings. Apart from offering fresh fruits, vegetables, and meat, Choithrams also specializes in organic foods, catering to health-conscious individuals. Dessert lovers will be delighted with the wide selection of creamy cakes, croissants, and seeded bread available. However, Choithrams goes beyond just food items, as it also stocks baby products, toiletries, skincare products, and household items, making it a convenient one-stop shop for various needs. Notably, Choithrams is recognized for carrying products from the popular UK brand, Tesco. With multiple branches spread across Dubai, including prominent locations such as Al Fahidi, The Greens Souk, DIFC, and Garhoud, Choithrams ensures accessibility for its customers throughout the city.
Click here to view latest offers >>
Contact : 04 3684026
---
Franprix
Franprix is a contemporary urban grocery store that focuses on meeting the specific requirements and conveniences of the local community it serves. The Franprix located at Bluewaters is constructed following the exceptional Parisian model, known for its top-notch quality. Going beyond the traditional concept of a grocery store, it provides a vibrant living space where people can unwind, socialize, and work. Whether you prefer dining in or taking your food to go, the store offers a range of options to suit your needs. Notable features of the store include freshly prepared salads, freshly squeezed juices, an on-site bakery offering wholesome breads, and gourmet coffee, all contributing to an exceptional shopping experience.
Click here to view latest offers>>
Contact :  04 580 7862
---
Grandiose
Grandiose is a distinguished food and grocery retailer that prides itself on delivering an exceptional multisensory experience and top-notch service in a distinctive shopping environment. The business revolves around meeting the diverse needs of its customers, ranging from everyday essentials supplied by leading regional brands to an enticing assortment of gourmet and diet-specific products sourced from around the globe. With the convenience of online shopping, Grandiose offers a fresh and speedy delivery service, ensuring that your grocery items reach your doorstep promptly. Explore an extensive selection of products, take advantage of exclusive promotions, and experience the virtual version of your beloved neighborhood supermarket at Grandiose.ae, where shopping becomes an exciting journey.
Click here to view latest offers>>
Contact : 04 8007425
---
Madhoor Stores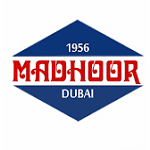 Founded in 1956, Madhoor has been a prominent retail store in Dubai since its inception. During a time when Dubai was still an aspiring city, Madhoor provided a trusted destination for spices and grocery needs. With a focus on offering products reminiscent of one's hometown, Madhoor quickly established itself as an importer, exporter, wholesaler, and retailer of Indian products in the UAE. Serving the Indian tastes abroad, Madhoor has become the original house of Indian products in the region.
Click here to view latest offers>>
Contact : 04 352 3609
---
Shaklan
The Shaklan Group, established in 1997, has been dedicated to creating well-designed and thoughtfully curated shopping spaces within the retail consumer market. Their commitment lies in providing products of the highest quality. With a focus on simplicity and ease, Shaklan Group ensures clutter-free and easily navigable shops, enabling customers to find what they need quickly and effortlessly. Synonymous with freshness, they take pride in offering trustworthy products and integrating all shopping requirements under one roof. Over time, the company has expanded into a multi-faceted entity, encompassing a diverse portfolio that includes retail outlets, real estate development, restaurants, catering services, and food distribution. At Shaklan, the aim is to deliver delightful, accessible, and affordable shopping experiences to their customers.
Click here to view latest offers>>
Contact : 04 3217278
---
Spinneys
Spinneys Dubai, a prominent supermarket chain in Dubai, has emerged as a key market contender since its inception in 1961, starting with a sole focus on frozen chicken. Over the years, the company, owned by Ali Albwardy of The Abraaj Group, has made significant progress, solidifying its position by prioritizing exceptional quality and customer satisfaction. Upholding their commitment to delivering unparalleled food quality and freshness, Spinneys Dubai has become synonymous with their renowned slogan, "The Fresher Experience."
Contact : 04 422 0399
---
Sunrise City Supermarket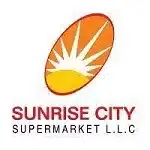 Sunrise City Supermarket L.L.C is a prominent retail chain operating over 15 stores across Dubai and Sharjah. With its headquarters in Dubai, the company, along with its associated companies, achieves an impressive annual sales volume of approximately AED 200 million. With a workforce of over 450 employees, Sunrise City Supermarket is committed to providing its customers with top-quality products. Their retail outlets are known for offering fresh and high-quality fruits, vegetables, meat, spices, and dairy products. Additionally, they maintain a wide range of grocery items, packaged products, and an extensive selection of beverages, catering to the diverse needs of their customers.
Click here to view latest offers>>
Contact : 04 3344826
---
Viva

VIVA, the pioneering food discounter in the UAE, has gained popularity by offering customers high-quality products at affordable prices. With more than 80% of their products meeting European Product Quality standards, exciting fortnightly "Special Buys," and a 100% satisfaction promise that guarantees replacement or refund if not completely satisfied, VIVA has quickly become a favored choice for shoppers.
With over 40 outlets across the country, VIVA is widely accessible in the UAE. In Dubai alone, there are over 30 VIVA supermarkets located throughout the emirate, making it one of the best supermarket chains in the city.
Click here to view latest offers>>
Contact : 04 8095000
---
Waitrose
Waitrose & Partners is a renowned and prestigious supermarket chain originally established in the UK during the 1900s. With a strong presence in the Middle East, including the vibrant emirate of Dubai, Waitrose has become a favorite among British expatriates. The first Waitrose branch in Dubai was opened in November 2008, with the iconic Waitrose Dubai Mall situated in Downtown Dubai. Through a licensing partnership with Fine Fare Food Market LLC (FFFM), Waitrose has expanded its reach in the region. Presently, Dubai boasts eight branches of Waitrose, and selected Spinneys stores also offer a range of Waitrose products, catering to the diverse needs of shoppers.
Click here to view latest offers >>
Contact : 04 274 3400
---
West Zone
The West Zone Group, a prominent supermarket chain in Dubai, stands out for offering a pleasant and stress-free shopping experience to its customers. With a focus on affordability, it provides a diverse selection of locally produced and imported products, catering to various needs and preferences. From hot foods to fresh fruits, vegetables, meat, electronics, and home essentials, West Zone offers a comprehensive range of goods. Notably, it has gained popularity among Filipino expats as one of the few supermarkets in Dubai that stocks pork products. Additionally, West Zone boasts its own label product range, providing customers with more options to choose from. It encompasses various brands within the West Zone Group, including the West Zone Fresh Supermarkets and W Mart, further expanding its reach and offerings.
Click here to view latest offers>>
Contact : 04 338 2727
---