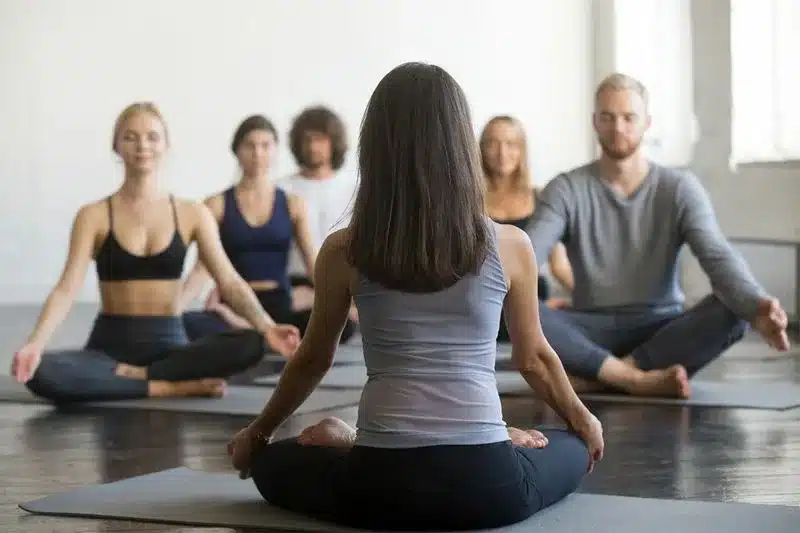 Yoga, a practice born in India and now embraced worldwide, takes center stage as the UAE joins the global celebration of International Yoga Day. This June, Dubai will host a series of events that promote mental and physical wellness through yoga, meditation, and more. Discover the diverse offerings available and embark on a journey towards holistic well-being.
Yoga at Queen Elizabeth 2 Hotel: Immerse yourself in a transformative 90-minute yoga session at Dubai's iconic floating hotel, Queen Elizabeth 2. Join this free event that combines breathing exercises and laughter yoga to uplift your spirits. While you practice, the Dubai Handpan family will serenade you with mesmerizing melodies.
Date: June 21, Time: 7pm onwards, Location: QE2, Port Rashid.
FitnGlam: Celebrate yoga throughout June at any branch of FitnGlam, where a range of yoga sessions await. Dive into the serene practice of Yin Yoga, rejuvenate with Face Yoga, experience the gentle flow of Gentle Yoga, or energize your body with Vinyasa Yoga. Additionally, sound meditation and Theta healing sessions will be available to enhance your well-being.
Mega Event by the Indian Consulate in Dubai: The Indian Consulate in Dubai invites you to a free mega event themed "Yoga for Vasudhaiva Kutumbakam," highlighting the concept that the world is one family. Join this inspiring gathering on Saturday, June 17, from 5:00 to 7:00 pm at the Opportunity Pavilion Plaza, Expo City Dubai. Experience the unity and harmony that yoga brings as participants come together for this special occasion.
Free Session in Sharjah: Head to Sharjah for another incredible opportunity to practice yoga. Enjoy a free session on Sunday, June 18, 2023, from 6:30 to 8:30 pm at The Skyline University College. Immerse yourself in the calming atmosphere and embrace the physical and mental benefits that yoga offers.